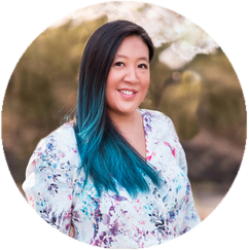 Amanda is a wellness consultant and speaker whose expertise in fitness program and talent development transforms studios and instructors, helping them to gain and maintain loyal clients. Founder and CEO of Face the Change, she is also a licensed social worker, life coach, and mentor who leads a group fitness instructor training program for aspiring instructors in underserved communities of NYC.
Amanda has two decades of teaching multiple group fitness formats and was formally the Manager of Group Fitness Development for Equinox Fitness. Her expertise in developing instructors both in the studio and virtually has been sought after by companies such as Reebok and Women's Health. Amanda's media credits include IDEA Fitness Journal, Time, Greatist, Refinery29, Sparkpeople, Zlife, Daily News, NY1, Family Circle, Good Housekeeping, Marie Claire, and MSNBC.
As a person with a debilitating and progressive chronic illness and passion for social justice and inclusion, Amanda is known in the industry as the changemaker whose mission is to inspire others to create community and joy through authenticity.