Re-energize and Have Fun!
Attend to learn the latest ideas, get connected, and pursue your passion!
Truly a Virtual Fitness Conference for the Entire Industry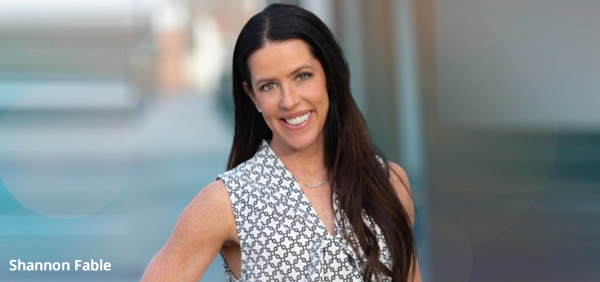 80+ Virtual Sessions by World-Class Presenters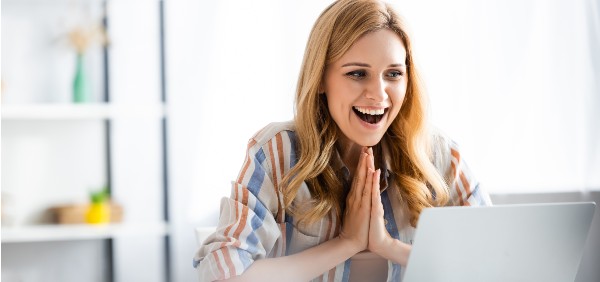 Massive Time & Cost Savings As You Level Up Your Skills
Improve your skills learning today's critical topics at your own pace.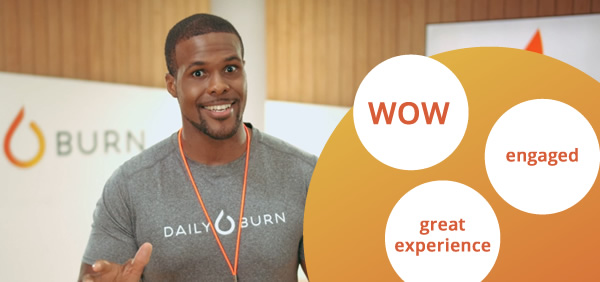 The Best Virtual Event Features to Amplify Your Experience
Connect with speakers in real-time. Engaging presentations that feel personal. Easy access from any device. And much
more!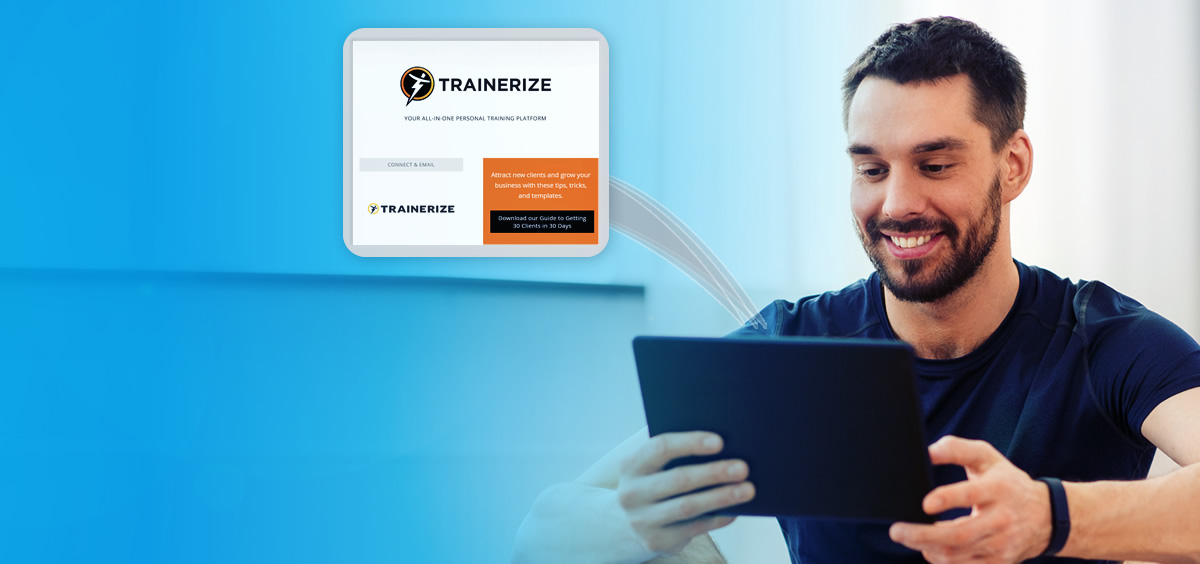 Have Fun! Prizes, Contests, and a FREE Virtual SWAG Bag
Explore the latest, most innovative products and services in the fitness industry, plus collect freebies and special offers!

See more of our award-winning speakers!
Attend your pick from 80+ inspiring sessions by world-class speakers!
NEW! Precon Quickfire Sessions (20 mins)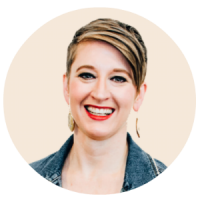 Client Autonomy: Strategies To Help Clients Become Self-Motivated
Jenna Zaffino | Speaker, Coach, Education,

jennazaffino.com
Presenter Bio
Jenna is a dynamic leader who offers education for your brain, body and business through professional coaching, movement experiences, writing, and speaking. The balanced alignment of this trifecta is the platform from which Jenna helps hundreds of fitness and wellness professionals access mindset shifts, physical resiliency and empowered individuality in their business practices.
Jenna is a seasoned Pilates Teacher Educator, a Small Business Coach, and a Certified Health Coach through the Institute of Integrative Nutrition. She has evolved her small business from a multi-purpose movement center to an online educational hub and support system for wellness pros. Motivated by her own personal recovery from professional burnout, Jenna hosts online support programs, tours internationally with her speaking and coaching courses and hosts her wildly popular podcasts, Pilates Unfiltered™ and Moving.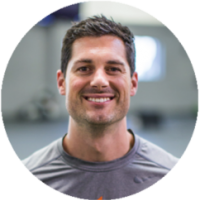 7 Things Every Elite Trainer Should Know How to Do
Michael Hughes | CEO,

Gymnazo
Presenter Bio
Michael Hughes is the founder of Gymnazo, a 7-figure functional training facility located on the Central Coast of California that focuses on integrating restoration with performance in a variety of services. In 2019 Gymnazo was ranked in the top 5% of American like-sized gyms for revenue. With a churn rate of under 3%, being able to retain over 80% of his clientele during the pandemic, Gymnazo's business model and training style have created security in a volatile market.
In 2020, Michael founded Gymnazo Edu to share his formula for success with the training community. The core program of Gymnazo EDU is the coach certification program called Multi-Dimensional Movement Coach (MDMC). This certification program, approved for a variety of CEU's, teaches personal trainers and fitness business owners how to program, coordinate a high-quality customer experience, tailor motivation, and correction to a client's communication style and modify for a variety of common movement dysfunctions.
Training Techniques, Programming, Exercise Science, Specializations, Nutrition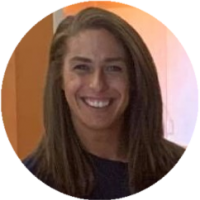 Client Success: Program Improvements for Strength & Performance
Tasha Wolf Whelan | Head Strength & Conditioning Coach, Lead Mentor, SC Manager,

PRO Sports Club
Presenter Bio
Tasha is a 20 year professional in the fitness industry and currently is the Head Strength and Conditioning Coach, Facility Manager, and Personal Trainer Mentor at PRO Sports Club near Seattle, WA where she has been awarded multiple times, Coach and Trainer of the year. Additionally, she is a Master Instructor for the Pain-free Performance Certification Course where she leads and instructs on Program Design, Advanced Training Protocols, Movement Quality, Mastery and Strategy to keep people pain-free and progressing toward their goals. Tasha holds multiple degrees including Anthropology, Archaeology, Exercise Science, and Dance. Tasha also competes at an elite level in Powerlifting and Strongman.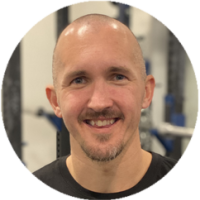 Pain Free Pressing and Hinging
Clifton Harski | COO,

Pain Free Performance Specialist Certification
Presenter Bio
Clifton Harski is the COO at Pain Free Performance Specialist Certification, which has ran over 200 live in-person events since 2019, certifying over 6,000 trainers in that time. Prior to running the PPSC, he taught over 450 certification courses and workshops for multiple education companies. Additionally, he built and operated a 7 location boutique group training franchise concept, Fitwall, between 2014 and 2020. Prior to running Fitwall, he ran his own training company in San Diego for 7 years.
Mindset, Retention, Social Media, Leadership, Sales, Lead Generation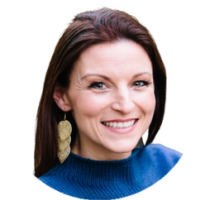 Unlock Trapped Revenue, Increase Retention, & Get More Meaningful Results With A Signature Program
Lindsay Vastola | Founder,

Vast Potential
Presenter Bio
Lindsay Vastola teaches fitness business owners how to create signature programs that increase revenue and retention, simplify sales and marketing, and provide the freedom for fitness professionals to have greater impact.
She is the founder of Body Project Fitness, a women's fitness and lifestyle company and VastPotential, offering professional development resources for fitness professionals. Lindsay served as the editor of Personal Fitness Professional (PFP) magazine from 2011-2019, serves on several fitness industry advisory boards and is a writer, speaker, and educator across industries. www.vast-potential.com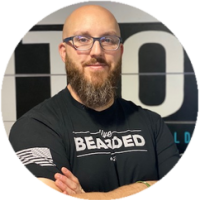 Three Headed Approach to Online Training: Live, On-Demand and Tutorial Training
Robert Linkul | Owner,

TrainingTheOlderAdult.com
Presenter Bio
Robert Linkul is the owner of TOA (TrainingTheOlderAdult.com) a personal training studio and online continued education provider for fitness professionals in Shingle Springs, California. Robert is an internationally known continued education provider for fitness professionals with his area of expertise being in resistance training strategies for the Older Adult with physical limitations and/or decreased quality of life. Linkul has his master's degree in personal training, is the NSCA's 2012 Personal Trainer of the Year award winner, a 2017 NSCA Fellowship inductee, and was voted on to the 2021 NSCA Board of Directors (Personal Trainer Position).
SUCCEED! is For You
A virtual conference of massive scale for everyone in the fitness industry
Personal Trainers and Coaches
Group Fitness Instructors
Nutritionists and Dietitians
Program Managers and Business Operators
Online Coaches and Entrepreneurs
Registration: Choose Your Experience
The BEST education from world-class presenters should be accessible to everyone:
Attend Live for FREE
Must attend LIVE to take in the education during an unforgettable jam-packed weekend.
Open to all! Save a spot and start learning, no matter the stage of your career or business.
Participate in up to one session every hour.
Please be punctual, sessions start and end on time!
Also includes the Expo, Keynote and Fireside Chat, and supplier seminars.
Get Serious About Your Conference Experience
Enhanced Registration
Feel Like a VIP with Ultimate Convenience! The best of both worlds: attend live and also get an entire month to rewatch any session.
Eliminate FOMO. Don't worry about having to keep up with the live agenda.
Must-watch Extra Day of Education: Top picks of the most powerful sessions of the last 12 months.
Workbook: Master Referrals: Step-by-step guide to build a referral engine that generates 50% more new clients every month.
Ongoing Support + Massive Perks: Come for the education, stay for the community! Includes: 6 months of FBA membership.
An enhanced event experience, only
$59 $79 (limited time offer!)
Exhibitors
Connect with leading fitness brands at our Interactive Virtual Expo. Find solutions to your everyday problems, discover new products, earn points and win prizes!