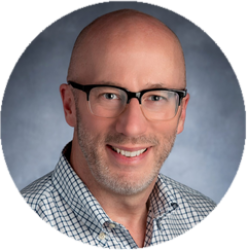 International Sports Sciences Association
Andrew Wyant serves today as the President of the ISSA after having helped successfully build and grow a series of businesses in a wide variety of industries.  Since becoming ISSA's leader in 2018, the ISSA has grown by over 400% and has become the number 1 rated and reviewed personal training company in the world.
Andrew is passionate about the potential personal trainers have to help improve our world by reducing the rates of preventable diseases. He has been deeply involved in the health and fitness industry since 2011 when he became President of the National Academy of Sports Medicine (NASM).  
Under his leadership, NASM grew exponentially over 5 years and was one of the fastest growing companies in America through the introduction of new services and educational offerings for personal trainers. He was recognized for his work by being named an Ernst & Young's Entrepreneur of the Year in 2015.
Prior to the fitness industry, Andrew led the sales and marketing efforts of LifeLock from shortly after its startup through its hyper-growth phase, reaching over $200 million in sales in just four years.  Andrew's work in advertising and marketing was recognized with numerous awards including LifeLock being named number 8 on the Inc 500 list of America's fastest growing companies.
He is also a regular speaker on storytelling and the neuroscience of how the brain processes information to make buying decisions and was named Marketer of the Year by the American Business Awards in 2010. He was also the recipient of numerous other awards including Advertising Campaign of the Year for his work at LifeLock. 
Andrew is a graduate of the Wharton School of Business of the University of Pennsylvania and is particularly proud to be a volunteer and a board member of UMOM - one of the nation's largest and most successful organizations dedicated to the mission of ending homelessness.