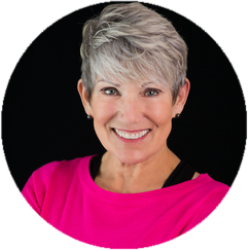 Ann Gilbert is an owner and operator of two, Shapes Fitness for Women, franchises in the Tampa Bay area. Ann oversees the operations of as many as 25 certified Personal Trainers, 50 Group Fitness professionals, and coordinates fee-based group personal training programs. Ann is a faculty member of The Shapes Fitness Academy, leading Educational workshops for the Franchise chain nationwide.
Ann teaches the popular Launch Program, designed to mentor new trainers into the growing business of Personal Training. Ann was awarded ACE / IHRSA Personal Trainer of the Year and has been a popular speaker at Club Industry, SCW MANIA, IAFC and IHRSA Conventions for decades.  
Ann has written for Fitness magazines, Club Success, Club Solutions, and AKWA, and has been viewed as Tampa's Fitness Expert, on Fox 13's, Good Day Tampa Bay, bi-weekly for the past 5 years.  Ann acts as an education expert for SCW Fitness Education by teaching the following Certifications: Active Aging, The Fundamentals of Aquatic Fitness, The Fundamentals of Group Fitness, and WATERinMOTION.