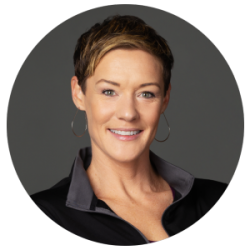 American Council on Exercise
Jacque Crockford, DHSc, is an ACE Certified Personal Trainer and Senior Product Manager at ACE. She has been a personal trainer and performance coach for 20 years. Jacque grew up in the fitness industry, participating in YMCA sports and teaching gymnastics and swimming from a young age.
She was on Kansas State University's women's rowing team, and she currently competes in triathlons throughout the country. Jacque's role at ACE has evolved to content production and education creator and she has been featured in several publications as a spokesperson for ACE, including LA Times, New York Post, Health, USA Triathlon, SHAPE and Women's Health.