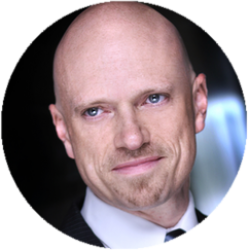 His "800 Pounds of Parents" directly inspired Jonathan's prolific fitness career. He is a multiple Personal Trainer of the Year Award-Winner (ACE, IDEA, and PFP Magazine), creator of Funtensity, brain fitness visionary, blogger, and master trainer for the American Council on Exercise (ACE).
As a speaker, he captivates while inspiring change with an approachable, accessible personality. His book, Abs Revealed, delivers a modern, intelligent approach to abdominal training. He creates serious fitness without taking it too seriously to ensure it is an effective, enjoyable, engaging experience. His methods create unfakeable smiles, unshakeable brains, and unforgettable fitness.
A former astronomer, Jonathan used to study stellar bodies – now he builds them!