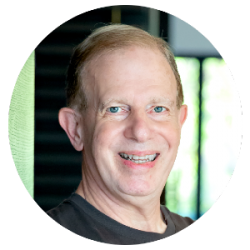 The Countess Group dba KENisEMAIL
Ken Countess is an internationally recognized, accredited expert on Email Marketing and other marketing topics. He's an award‐winning marketer and business coach, and has been Constant Contact's Top Worldwide Trainer/Partner since 2018.
Over his career, Ken launched many successful multimillion-dollar products and services for 4 Fortune 100 companies. Known for making complex topics easy to understand, Ken is a regular speaker and presenter at conventions and associations/trade shows.  They're not "cookie-cutter" presentations - he customizes his presentations for each meeting.
Audiences love his delivery of material because they can relate to the content. He has helped over 10,000 businesses learn best practices in digital marketing. One of his clients grew her sales more than 10-fold in under 1 year with what he taught her about email marketing.
He is host of the Everything Email podcast and a frequent presenter for Chambers of Commerce, SCORE, Small Business Development Centers, trade associations, and many other organizations.
His company, Ken IS Email, is the marketing arm of The Countess Group, a company now in its 23rd year. "Ken Is Email" is exactly who your members need to help you 10X your sales!