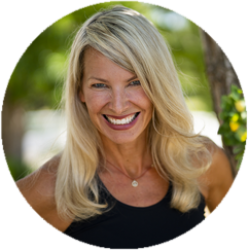 Global Director of Group Education
Krista attributes her award-winning career to the lessons learned and taught from the group exercise studio. Considered an expert in her field, her in-depth knowledge of group fitness, passion for the industry, and contagious energy have taken her across the globe presenting and consulting for over 20 years on group fitness, training, and management.
As an IDEA World Fitness Instructor of the Year winner, a three-time CanFitPro Presenter of the Year, and Keiser Global Director of Group Education, Krista knows how to stay on trend with group exercise programs and classes. "I believe that the connection and experiences we can create for members through small and large group classes, a correctly designed schedule, engaged staff, and innovative programming keeps a facility vibrant and packs the studio."
With a degree in Human Kinetics, and a published author of Partner Workouts: Training Together for Better Results, Krista has been instrumental with start-ups and managing both boutique studios to 500,000 sq. foot facilities. Her checklist of real-world experiences in key areas of the fitness industry gives her true street cred. With over 10,000 classes under her belt, she is ready to help build, grow, and support your group exercise program.