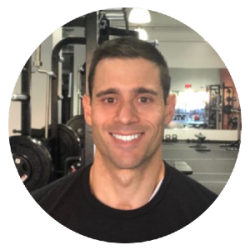 My name is Michael Ricchio and I am the owner of MAR Health & Performance in Downers Grove, IL. My facility focuses on both adult exercise and lifestyle health, as well as youth to professional athletic performance.
I hold my Master's Degree in Exercise Physiology and have been coaching/training for 17 years. I am also the host of the Lifestyle as Medicine podcast and strength coach and position coach for Downers Grove North High School.
My speaking experience includes leading lectures for the Northwestern Hospital CEU events, content creator and speaker for LulaFit corporate wellness events, recorded segments for the NBC Chicago Today show, and Nexus Health virtual seminars. Prior to owning my own facility, I worked with Equinox Fitness as an educator, leading their continuing education program for new and promoted trainers.