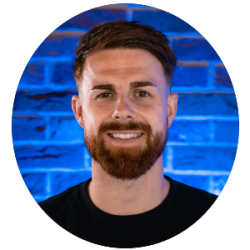 Ryan Hallett (Head of Service, My PT Hub) has spent the last five years at the forefront of our industry-leading Support team, providing the necessary education and assistance to our network of over 100,000 fitness professionals to help them leverage My PT Hub's software to level-up their fitness businesses.
Bridging the gap between our trainer community and Product team, Ryan plays a key role in the development of our software to provide the feedback necessary to make our award-winning platform faster, smarter and user friendly for our coaching network and their clients.
To hear more from Ryan, make sure to check out his Business Blueprint masterclass video-series, weekly training webinars and regular HUBCAST podcast series featuring fitness industry leaders and trainer ambassadors.