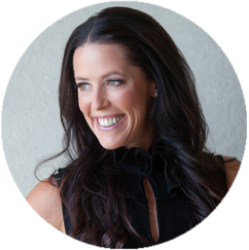 Shannon Fable is a sought-after speaker, author, and thought leader in strategic innovation, implementation, and integration. Over the past 25 years, she has helped impressive brands, including ACE, Anytime Fitness, Schwinn®, Power Systems, Silver Sneakers, FIT4MOM, and BOSU®, as well as solopreneurs, create, clarify, and simplify their products and services to increase their impact.
Fable served as Chair of the ACE board of directors, co-founded and successfully sold GroupEx PRO®, and is recognized as the 2013 IDEA and 2006 ACE Instructor of the Year. As a Book Yourself Solid® Licensed Professional and an EOS® Integrator Mastery Forum Pro Member, she helps companies build scalable and sustainable businesses.
Trivia & Interest:
I performed in the opening ceremonies of the 1996 Olympics in Atlanta!!