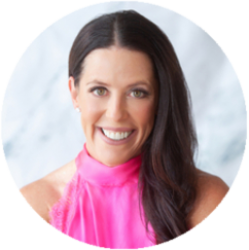 Sunshine Fitness Resources
Shannon Fable, 2013 IDEA and 2006 ACE Instructor of the Year, has spent more than two decades helping impressive brands such as Anytime Fitness, Schwinn®, Power Systems, ACE, Silver Sneakers, FIT4MOM and BOSU® as a fitness business and programming consultant.
An experienced educator, freelance writer, and certified Book Yourself Solid® Business Coach, she helps fitness entrepreneurs navigate the industry and make more money. Fable serves on the ACE Board of Directors and is the founder of GroupEx PRO®, a cloud-based group fitness management tool.