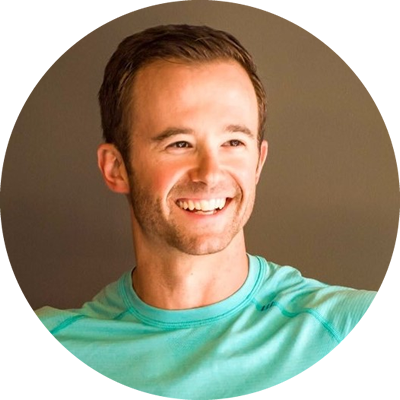 By Joe Drake, SUCCEED! Speaker
Just four years ago, Gravity + Oxygen Fitness was an idea and an inspiration. It wasn't yet a location serving up fitness and transformation to hundreds of community members daily.
My partner and I had just signed a lease for a prime real-estate space in Boca Raton, and we were locked away in the library, debating how to turn this concrete shell into a premier training studio in South Florida.
Armed with a mission to impact the community, we opened the doors of our small space in early 2015. We were not only profitable in our first three months but grew from sales of less than 20k to more than 80k per month in our first 3 years of opening!
How did we do it? We have learned a lot through mistakes, but every struggle has made an impact on the way we now approach ongoing growth and success. The three lessons below are just a few of the most important ones we learned as we focused on growing the business. 
Look Up, But Don't Look Around
While others were offering discounted class packages and price cutting, we were increasing prices to match our value.
Every business needs to evolve. In the four years since opening, we have experimented with and tried everything. For example, early on, we wasted a lot of time looking around to see what places like Orangetheory Fitness and CrossFit were doing. 
We were growing, but it wasn't until we shifted our mindset to the idea of competing in a league of our own that sales and membership took off. We weren't those other businesses, and they weren't what our customers were looking for.
We stopped marketing only to groups and embraced the personal training side of our business. While others were offering discounted class packages and price cutting, we were increasing prices to match our value and stabilizing the business with monthly memberships. Rather than copy the same old transformation challenge others were running, we created a "color war" style challenge to better fit the teamwork orientation and competitive nature of our community. Eventually, we developed a sense of who we were, what we were the best at, and what made us different. Now we continue to double down on that perspective, regardless of what others are up to.
Success = Staffing + Systems
My partner and I knew we could outwork the best of them with 80-hour weeks, but in the end that approach would only take us so far. Rather than bootstrap it when it came to staffing, we invested in our team early on, knowing it could allow us to provide better service and grow faster. 
Over-hiring worked well in allowing us to accomplish much more. However, we underestimated the amount of time we needed to develop and mentor every team member. After far more staff turnover than we anticipated in our first year, we committed to focusing less on daily tasks and more on the development and systems needed to grow the team.
This meant creating true hiring and training systems that no longer only lived in our heads. This focus on systems then translated across our business and allowed us to level up staff to create, run, and market their own programs within the business. We were able to delegate more and give our team more ownership. All of which took us from only being able to grow the sales and revenue of the programs we had our hands in, to being able to trust our team to do the same across the board. Now we're at a place where some of our most profitable and high-profile programs no longer need us at all!
Feedback is Gold
Our clients know we're using feedback to make programs better.
Asking clients how their session was on a day-to-day basis is one thing. Systematically seeking out consistent feedback from clients has been a game changer for us. In opening a studio, my partner and I had strong feelings about what we thought our ideal customer was looking for; however, it wasn't until we started consistently sending out surveys that we had a true picture on an on-going basis.
Taking feedback without ego isn't easy. Early on, it made us face some problems that we had personally created for the business. But it forced us to grow. If you're lucky enough to have a membership that wants to be involved and have input, then use it. The alternative is that they have something to say but nobody listening so they move on to something new. 
We will never be able to act on every piece of feedback we get, but at least our clients know we're listening. This has helped to drive some important changes and steer the direction of the ship. Our clients know we're using feedback to make programs better and are invested in them for the long haul.
These are just a few of the many lessons we have learned the hard way. Taking action on these lessons have helped drive our growth in South Florida to one of the most competitive fitness markets in the country.
Learn more from Joe Drake about building a highly profitable fitness studio in his session at SUCCEED! AFS' Annual Business Convention and Expo called:
From $0 to 80k/Month in 3.5 Years - How I Built a Studio in a Competitive Market
Joe Drake is a studio owner and co-founder of a personal training academy in South Florida where he works closely with new fitness professionals to go from getting certified to finding success in the industry.
At his core, Joe is a motivator and educator who is passionate about empowering others to make an impact. This led to the opening and creation of Gravity + Oxygen Fitness as a home for other trainers to build a career doing what they love. It also led him into launching the Axiom Fitness Academy, a fitness consulting company, as well getting involved with international education as a Technogym Master Trainer.
You can find out more about Joe's Studio or Fitness Academy in the links provided as well as connect with him at www.JoeDrake.com.