The Most Electric Education Event
with YOU at the Center
Join peers and experts in a collaborative setting to discuss topics that matter most to you.
Enjoy multiple perspectives from multiple points of view with sessions grouped by experience level.

A Unique, Community Oriented Event with Peers and Experts
Guiding You to SUCCEED!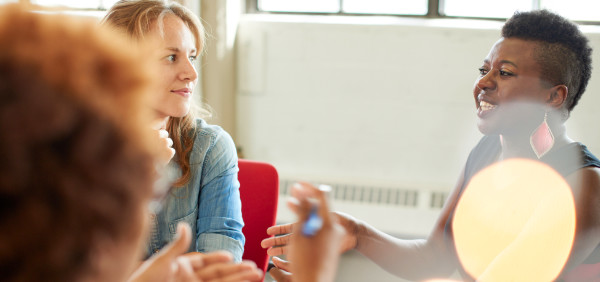 Intimate Sessions Group You by Experience, Revenue, & Length in Business
Connect with people who are going through the same as you. Hear and share similar problems, and work on the best solutions together.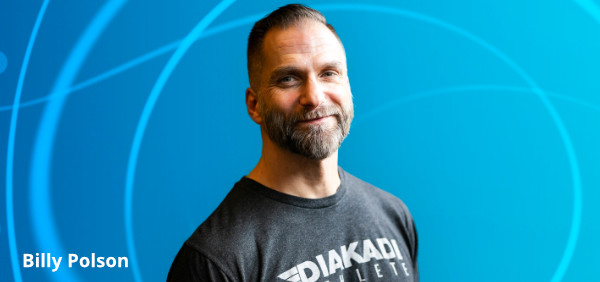 World-Renowned Presenters Working with You, LIVE!
1-hr presentations followed by a 90-minute workshop give you the best opportunity to learn and grow from each other.
See Speakers
.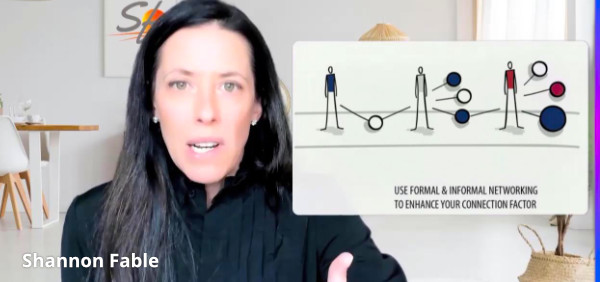 The Best Virtual Features to Amplify Your Experience
SUCCEED! is meeting the fitness industry where it is today! Connect with speakers in real-time, participate in a reimagined virtual forum +
more!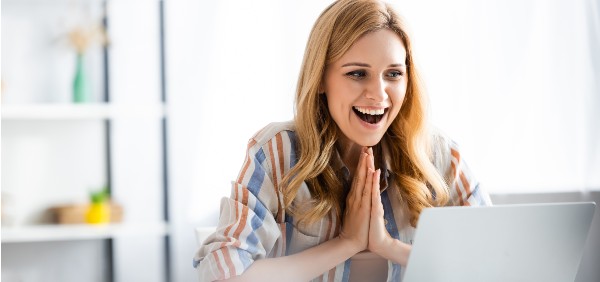 Upgrade Option: The VIP Experience
Additional education, personalized connection with speakers in our VIP forum, and all session recordings.
Check it out
.

See more of our award-winning speakers!
Introducing New SUCCEED! Education Styles
Collaboration live via Zoom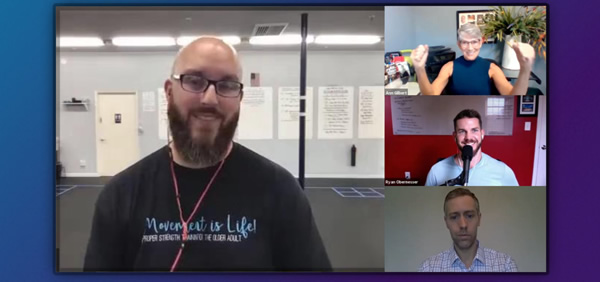 Experience Tracks & Workshops
Learn the most when you share ideas in an environment tailored to your experience level and the stage of your business.
Join live workshops to learn from peers and experts, share your thoughts, and discuss your own business topics.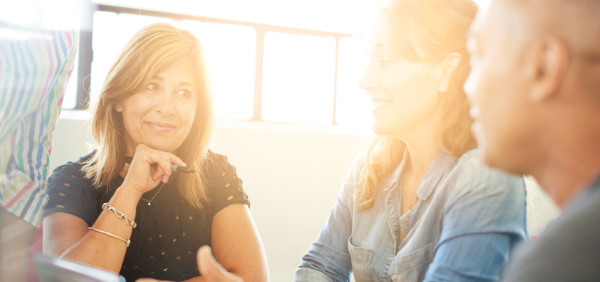 Community Roundtables
An open space to discuss important emerging industry topics. Join experts and peers to work through ideas and arrive at solutions together.
Simply pick the topic you are most passionate about, and come ready to learn and share.
Dynamic and Guided Experience Tracks
Friday kick-start: Lead Generation, Sales and Retention
Pick your track. 1-hr presentation followed by a 90-min LIVE workshop:
Starting Out
For aspiring or new operators, working on reaching profitability and covering all their bases.
---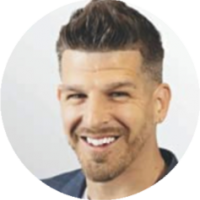 Jersey Giambrone | CEO & Founder,

Fuel Bootcamp
Presenter Bio
Jersey Giambrone is the owner and founder of Fuel Bootcamp. A motivational speaker and a 16-year recovering addict. He's spent over 14 years in the fitness industry and is passionate about creating a real impact in people's lives through fitness. He's a Super trainer, an Entrepreneur, and a believer in God. He is also the published author of the book Too Fit To Quit.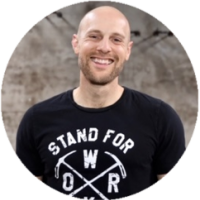 Dane Miklaus | CEO/Founder,

WORK
Presenter Bio
Entrepreneur, personal trainer, nutrition coach, and most importantly, husband and father, Dane Miklaus is the CEO/Founder of WORK, LLC, a boutique group fitness studio in Orange County, CA. Launched on a shoestring budget with only word-of-mouth marketing, WORK has been profitable since Day 1 due to exceptional studio design, revolutionary programming, and a relentless dedication to excellent customer service.
A former top 25 trainer in the Equinox Fitness clubs, Dane left the traditional gym world unsatisfied with how the corporate structure treated his clients. After exploring different studio concepts, Dane and his wife Kara opened WORK with the goal of making group fitness more personal. Their flagship location has landed on numerous Best Gym/Studio lists, received performance awards from Mindbody and ClassPass, and is set to be joined by two more studios launching in 2020.
Dane is an NSCA C.S.C.S, certified in TRX, Pre/Post Natal, Precision Nutrition Coach, and holds a Bachelor's degree in Applied Exercise Science from Azusa Pacific University.
Intermediate
For those that have been in business for a few years, are already profitable, and seeking to optimize.
---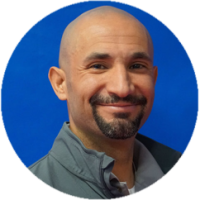 Michael Romig | President,

PG Fit
Presenter Bio
Michael is the owner of PG Fit, LLC and is a certified and accredited personal trainer and nutritionist who has helped hundreds of clients reach their health and fitness goals.
Starting at an early age, Michael began competing in U.S. diving and became an All-American. After competing at the collegiate and professional levels, Michael received a Bachelor's of Science Degree and currently holds several nationally recognized personal training certifications through accredited organizations such as NASM, NCSF, PFIT, NFPT, NSCA, CrossFit, and ISSA. He also has five advanced specializations in corrective exercise and performance enhancement training, rehabilitative exercise training, fitness therapy, and strength and conditioning. Michael is also a certified nutritionist through Venice Nutrition.
Michael is married and has an eight-year-old son. He enjoys running and mountain biking with his Chocolate Lab, playing golf, and the occasional weekend skydive.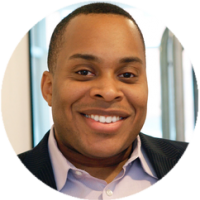 Micah Logan | Founder/CEO,

MELD Fitness + Wellness
Presenter Bio
Micah Logan is a career entrepreneur. His career started in the Fitness and Wellness Industry. Micah began his career as a Personal Trainer in 2003. Over the last 17+ years he has not only worked with hundreds of clients and trained more than 20,000 thousand hours, he's also built one of Boston's most reputable fitness and wellness companies. Next Level Fitness & Wellness is a small group training studio concept with multiple locations in Boston and the surrounding area. In 2020 Micah decided to Franchise his small group training studio concept and plans to launch the Franchise late 2020 – Early 2021. Micah is an Executive Board Member of MIFO (Massachusetts Independent Fitness Operators) association and a member of the Fitness Business Assocation. In addition to his work in the fitness industry, as a small business consultant, Micah consults with small businesses of varying types to increase profits and to create sustainable business models. In January 2020 Micah became the CEO of a manufacturing company called HushFrame.
Micah has built an excellent reputation as a business owner, entrepreneur, and small business consultant which was reflected in his training facility being awarded the prestigious Boston's A-List top 5 for Personal Trainers in 2013 & 2014 and the Best of 2015 of thumbtack service award and was honored as #1 rated fitness company in Massachusetts by Top Rated Local for customer service 2019.
Seasoned Operator
For high performers, seeking advanced ideas to continue to improve in business.
---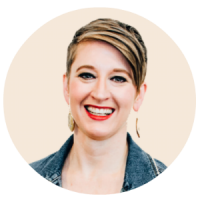 Jenna Zaffino | Speaker, Coach, Education,

jennazaffino.com
Presenter Bio
Jenna is a dynamic leader who offers education for your brain, body, and business through professional coaching, movement experiences, writing, and speaking. The balanced alignment of this trifecta is the platform from which Jenna helps hundreds of fitness and wellness professionals access mindset shifts, physical resiliency and empowered individuality in their business practices.
Jenna is a seasoned Pilates Teacher Educator, a Small Business Coach, and a Certified Health Coach through the Institute of Integrative Nutrition. She has evolved her small business from a multi-purpose movement center to an online educational hub and support system for wellness pros. Motivated by her own personal recovery from professional burnout, Jenna hosts online support programs, tours internationally with her speaking and coaching courses, and hosts her wildly popular podcasts, Pilates Unfiltered™ and Moving.
Billy Polson | Founder/Owner,

DIAKADI Fitness
Presenter Bio
Billy Polson (CSCS), named 'America's Best 100 Trainers' by Men's Journal magazine, is a three-time fitness entrepreneur, an international presenter, and a business consultant for pioneering trainers and boutique gym owners worldwide.
Billy graduated from the University of North Carolina at Chapel Hill with a BS in Statistics in 1992. Then, in 2004, looking to build an unparalleled training facility and a community of San Francisco's leading fitness specialists, Billy founded DIAKADI Fitness, awarded the Bay Area's 'Top Trainers/Gym' for 14 years.
His fitness entrepreneur consulting company, The Business Movement, has assisted thousands of fitness business owners with developing the confidence and momentum for achieving their ultimate brands and business success.

Choose Your Experience
The BEST education from world-class presenters should be accessible to everyone:
DEDICATE YOUR WEEKEND TO SUCCEED!
Attend Live for Free (now closed)

A busy, jam-packed weekend of education awaits.
Choose any session you'd like per hour.
Please be punctual, sessions start and end on time!
Includes Keynote presentations and live sessions.
FREEDOM & FLEXIBILITY - SUCCEED! ON YOUR TIME
Attend at Your Convenience with The VIP Experience

Incredible Flexibility: 6 months to come back and watch every single session.
Incredible Connection: Speakers answering your questions LIVE in the VIP forum.
Incredible Value: FBA Membership of game-changing benefits included + all sessions from past events!
Incredible FREE Bonuses: Social Media Masterclass + An entire bonus day of our most popular SUCCEED! sessions!

An enhanced event experience, only $59
The best education, from an internationally recognized association, the FBA!
SUCCEED! is for...
All Fitpros Looking to Grow
The latest in training, programming, and workouts
Find out what's new and stay ahead
Be a more effective pro by learning the business side
Studios and Gyms of All Sizes
Exchange great ideas
Get ahead of trends
Meet innovative suppliers
Connect with and be inspired by industry leaders
Aspiring Fitness Entrepreneurs
Get it right from the start
Connect with the industry as you plan your path
Avoid costly roadblocks by learning proven strategies
Brought to You By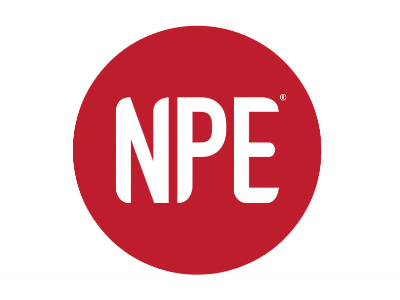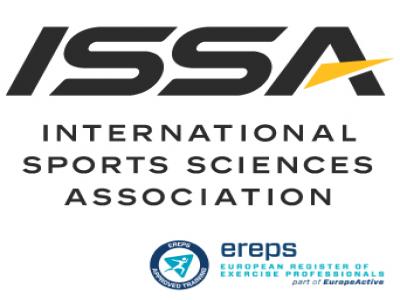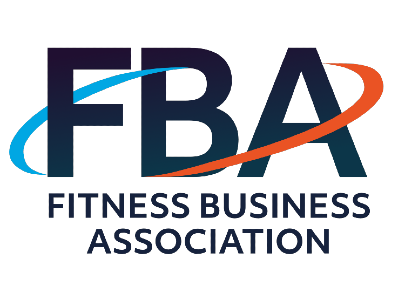 CEC/CEUs Provided By