Say Yes! to a Deeper Connection with Experts and Peers
Get the most out of SUCCEED! + Tons of Perks, All for Only $59
---
Plus, optional add-on
(details below)
:
Get
CEC/CEUs
with the education
---
VIP SESSION RECORDINGS
All the insights from any session you missed,
and peek into other experience tracks
After you are done participating in your experience track, be a "fly on the wall" of other tracks to learn from everyone's experiences.
CONNECT & NETWORK
VIP Forum: Hang Out with SUCCEED! Speakers Answering Your Questions in Real-time
That's right, the learning doesn't stop after the sessions are over, our speakers will be answering follow-up questions in our forum. Simply ask away and get an immediate answer.
An Entire Bonus Day of Education
Compliment your education with a selection of our MOST POPULAR SUCCEED! sessions to date!
CONVENIENCE & FLEXIBILITY
Attend Live, or Watch any Session Recording
Participate in SUCCEED! when it's most convenient for you and never miss a session. VIPs get full access to the SUCCEED! Community Event and recordings, plus our entire library of past events!
Make 2022 your best year yet with the VIP Experience
The most powerful way to inject new life into your business!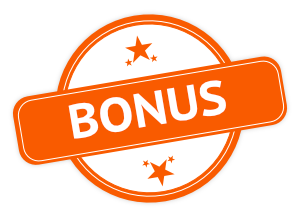 Included FREE for all VIPs:
Need More Clients?
NPE Masterclass: Turn Your Social Media Accounts into Awesome Client-Converting Machines!
Learn simple step-by-step strategies you can use to grow your client base
Downloadable 26-page workbook
Get A 1:1 Fitness Business Game Plan session
Get CEC/CEUs: NASM: 0.2, AFAA: 2.0, Canfitpro: 1.0

Bonus education by NPE, the leading business education and coaching company for fitness professionals and studio owners to grow their business, take home more money, and have the time freedom to enjoy it. Since 2006, NPE has helped over 45,000+ fitness entrepreneurs in 96+ countries grow to the next level.
POST EVENT
Included: the VIP Experience Continues with Your FBA Membership!
6 months of FBA Membership for FREE to watch all recorded sessions form the event!
Ongoing education from top educators
Access the entire catalog of education, all previous events
Plus: Discounts from 50+ vendors, news and trends, and much more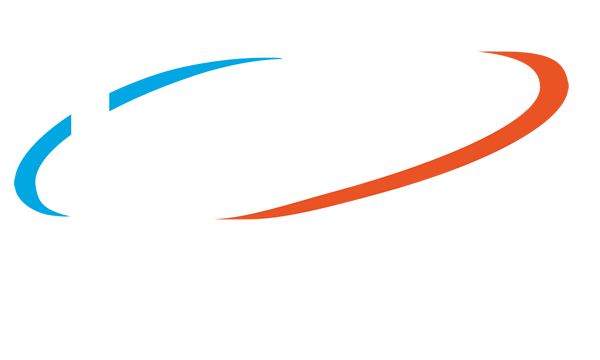 Josh Leve, Founder & CEO, FBA & SUCCEED!
FREEDOM & FLEXIBILITY - SUCCEED! ON YOUR TIME
Attend at Your Convenience with The VIP Experience

Incredible Flexibility: 6 months to come back and watch every single session.
Incredible Connection: Speakers answering your questions LIVE in the VIP forum.
Incredible Value: FBA Membership of game-changing benefits included + all sessions from past events!
Incredible FREE Bonuses: Social Media Masterclass + An entire bonus day of our most popular SUCCEED! sessions!

An enhanced event experience, only $59
VIP: Bonus Education Day
Popular and insightful sessions, selected from previous SUCCEED! Events. Follow the schedule, or watch these sessions at your convenience at any time.
Sunday, June 5th
All times in Central Time
08/28/2022 -

8:00am

to

9:00am
Self-Leadership Revolutionized, The Power of Being You
Natalie Kimball | Owner/Operator,

Natalie Kimball Fitness
Showing up in your authenticity is the most powerful form of leadership. Lean in to what makes you, you. This is self-leadership revolutionized.  (Fitpro Track)
Presenter Bio
Natalie Diane Kimball, B.S., is CEO, owner, and operator of Natalie Kimball Fitness, San Diego, CA. Natalie is an online Fitness and Business Coach. Natalie's coaching programs and mentorship focuses on trailblazing a path of empowerment by integrating mindset and habit implementation to promote physical, mental, and emotional strength.
Natalie is a Corrective Exercise Specialist, a Fitness Nutrition Specialist through NASM, an ACE personal trainer certification, and a certified Diagnostic Health and Fitness Specialist. Natalie has presented and represented IDEA, MYPTHUP, IDEA WORLDS, IDEA EAST, CIMSPA, SUCCEED and has been featured in Oxygen and Strong Fitness Magazine.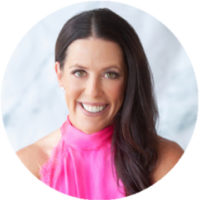 Networking Know How: Deepen Connections, Improve Self-Promotion and Drive New Leads Into Your Sales Cycle
Shannon Fable | Director of Partnerships for Stronger U Nutrition & Owner,

Sunshine Fitness Resources
Networking is the #1 way to build your business -- but, it's not exactly what you think. In our time together, we'll explore the updated definition of networking, how it fits into an overall mandatory self-promotion plan, ways to use low tech and high tech methods to manage the process, and why it's important to divide your attention between prospects and adjacent pros when looking to deepen connections. (Fitbiz Track)
Presenter Bio
Shannon Fable, 2013 IDEA and 2006 ACE Instructor of the Year, has spent more than two decades helping impressive brands such as Anytime Fitness, Schwinn®, Power Systems, ACE, Silver Sneakers, FIT4MOM and BOSU® as a fitness business and programming consultant.
An experienced educator, freelance writer, and certified Book Yourself Solid® Business Coach, she helps fitness entrepreneurs navigate the industry and make more money. Fable serves on the ACE Board of Directors and is the founder of GroupEx PRO®, a cloud-based group fitness management tool.
08/28/2022 -

9:00am

to

10:00am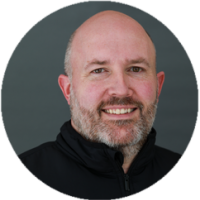 Successful Training and Marketing for Active Aging Clients
Dan Ritchie | President & Co-Founder,

Functional Aging Institute
Join FAI's President and Co-Founder Dan Richie as he presents on learning how to train and market to the fastest growing demographic of over 55 affluent clientele. (Fitpro Track)
Presenter Bio
Dr. Dan Ritchie started his fitness career at Southeast Missouri State University with a bachelor's degree in Fitness and Sports Medicine and then spent a year as a graduate assistant coaching Division 1 athletes. He completed his master's degree in Health & Physical Education at the University of Wisconsin- Whitewater, where he won the 2002 Thesis of the Year. Then Dan continued as a Lynn Fellow at Purdue University, completing his PhD in Kinesiology with a minor in Gerontology.
Since 2007 Dan has owned and operated Miracles Fitness in West Lafayette, Indiana, where he and his staff have trained over 2000 clients. With over 20 years of experience, he has extensive knowledge on training the mature adult market and has equipped people in their 50s, 60s, 70s, and beyond to achieve their goals and enhance their functional longevity. Dan was the 2014 PFP Trainer of the Year, and then shortly after he and Dr. Cody Sipe co-founded the Functional Aging Institute.
Dan is a sought-after expert and speaker at national and international events on topics like balance for older adults, personal training business development, the global aging phenomenon, and functional aging training models. He's routinely interviewed for podcasts, webinars, and on-online education summits. Dan lives in West Lafayette with his wife and five kids.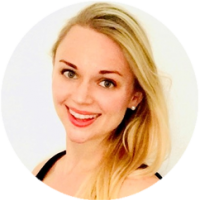 Partnering with PT's, MD's and More: How to Build and Leverage Positive Relationships with Medical Professionals
Dr. Rachel Sutter-Leve | Neuro Rehab Physical Therapist,

North Memorial Health Hospital
Building relationships with medical professionals for mutual referrals will not only grow your business but, also help your existing clients achieve their goals more efficiently and comprehensively. In this session learn the "do's" and "don'ts" of building relationships and referral networks with physical therapists, physicians, and more. (Fitbiz Track)
Presenter Bio
Dr. Rachel Sutter-Leve is a licensed physical therapist and fitness professional from Minneapolis, MN. Rachel's career in fitness began after college where she worked for 5 years as a fitness instructor, pilates trainer, and pilates department coordinator. During this time, she won several awards for being a "top trainer" within her health club system.
Rachel then attended Samuel Merritt University to obtain her Doctorate in Physical Therapy where she graduated at the top of her class. Following graduate school, she completed a Residency in Neurologic Physical Therapy at the Mayo Clinic in Rochester, MN. While there, she won an award for her research on stroke caregiver support during the COVID-19 pandemic which was later published in the Journal of Neurologic Physical Therapy. She now works as an outpatient Neuro Rehab Therapist at North Memorial Health Hospital in, Minneapolis MN as well as continues to teach Pilates and health workshops on the side.
She is passionate about the intersection between medicine, nutrition, and fitness and is a strong advocate for continued formal exercise programs post-discharge from PT services. 
08/28/2022 -

10:00am

to

11:00am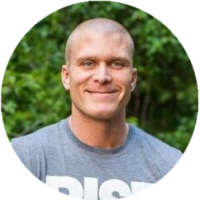 The Formula to Fit Fitness Into Your Life if You're a Busy Professional
Chad Austin | Owner,

Priority Fitness
This talk will help you get off the rollercoaster of inconsistency, stop starting over, and finally figure out how fitness best fits in the life you are living now. (Fitpro Track)
Presenter Bio
In a world that is flooded with promises of instant gratification, shortcuts, quick fixes, and easy buttons, Chad helps his clients stop constantly starting over so they can improve their quality of life with long-term fitness success. Chad's clients include busy entrepreneurs, athletes, and celebrities. Whether speaking in front of large groups or delivering live or virtual workshops, attendees always walk away with a plan that they can use immediately. 
Chad Austin has been a leader in the fitness industry since 2003. He is the owner of Priority Fitness in Overland Park, KS, and is also the best-selling and award-winning author of the book series, "Make Fitness A Priority".
Chad is a regularly called upon fitness and wellness guest expert for local and national media. He was the host of the talk radio show, "Be Fit...For Life", and has been featured on over 20 podcasts.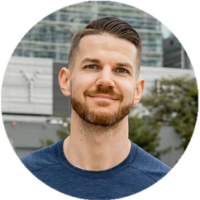 The Referral Accelerator: A Proven System to Generate a Ton of New Leads on Autopilot
Ryan Obernesser | CEO,

O.B. Training Inc.
The Referral Accelerator will provide you with 4 key strategies that you can use inside your fitness business to accelerate referrals. (Fitbiz Track)
Presenter Bio
Ryan Obernesser is the CEO of O.B. Training Inc., Gym Profits LLC, and creator of the Take Back Your Life 6 Week Challenge™ program.  Over the last decade, Ryan and his wife Christina, have built O.B. Training into a specialty training facility that transforms the minds, bodies and lives of every adult and athlete that walks through their doors.
In that time, O.B. Training has grown into a profit machine.  Churning out multiple 6-figures in profits each year despite being located in Utica, NY - a city Forbes named the third-worst place for business and careers in the U.S. in 2015 with a median household income of less than $35,000.
08/28/2022 -

11:00am

to

12:00pm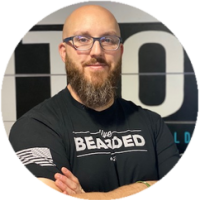 Non-Traditional Resistance Training for Those with Physical Limitations
Robert Linkul | Owner,

TrainingTheOlderAdult.com
Robert introduces non-traditional exercises designed specifically to assist your clients in "breaking through" movement patterns due to their physical limitations. (Fitpro Track)
Presenter Bio
Robert Linkul is the owner of TOA (TrainingTheOlderAdult.com) a personal training studio and online continued education provider for fitness professionals in Shingle Springs, California. Robert is an internationally known continued education provider for fitness professionals with his area of expertise being in resistance training strategies for the Older Adult with physical limitations and/or decreased quality of life. Linkul has his master's degree in personal training, is the NSCAs 2012 Personal Trainer of the Year award winner, a 2017 NSCA Fellowship inductee, and was voted on to the 2021 NSCA Board of Directors (Personal Trainer Position).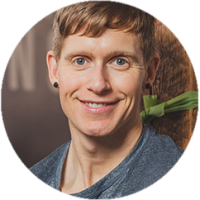 How to Boost Studio Revenue $1-$5k by Selling Online "Shoulder" Services
Dave Smith | Founder,

Online Trainers Federation
Dave has pioneered the online fitness coaching movement for over a decade, taking thousands of clients through his online fitness programs. In this session, you'll learn a few practical first steps needed to earn incremental revenue. (Fitbiz Track)
Presenter Bio
Dave Smith is a professional health and business coach who was chosen as "Canada's Top Fitness Professional" in 2013. He has pioneered the online fitness coaching movement for over a decade, taking thousands of clients through his online fitness programs. Dave founded the Online Trainers Federation, an organization that helps guide fitness professionals to start and grow their own online businesses that will enable them to reach more clients, change more lives and generate greater profits than ever before.
08/28/2022 -

1:00pm

to

2:00pm
Goal Setting and Calendar Clarity: Creating a Schedule that Works for You, Not Against You
Natalie Kimball | Owner/Operator,

Natalie Kimball Fitness
In this session, you will learn how the 1% conscious shifts compound to create 1% of people. Leave behind burnout and create a schedule that empowers your leadership, regulates your nervous system, increases your quality of life, and have fun doing it! (Fitpro Track)
Presenter Bio
Natalie Diane Kimball, B.S., is CEO, owner, and operator of Natalie Kimball Fitness, San Diego, CA. Natalie is an online Fitness and Business Coach. Natalie's coaching programs and mentorship focuses on trailblazing a path of empowerment by integrating mindset and habit implementation to promote physical, mental, and emotional strength.
Natalie is a Corrective Exercise Specialist, a Fitness Nutrition Specialist through NASM, an ACE personal trainer certification, and a certified Diagnostic Health and Fitness Specialist. Natalie has presented and represented IDEA, MYPTHUP, IDEA WORLDS, IDEA EAST, CIMSPA, SUCCEED and has been featured in Oxygen and Strong Fitness Magazine.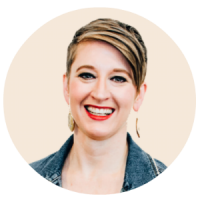 Effective Communication For Selling Authentically
Jenna Zaffino | Speaker, Coach, Education,

jennazaffino.com
Many Fitness Pros love what they do, but wish they could skip over the sales part entirely. Selling your services doesn't have to be painful. With the right process, you'll find that selling may actually be fun! (Fitbiz Track)
Presenter Bio
Jenna is a dynamic leader who offers education for your brain, body and business through professional coaching, movement experiences, writing, and speaking. The balanced alignment of this trifecta is the platform from which Jenna helps hundreds of fitness and wellness professionals access mindset shifts, physical resiliency and empowered individuality in their business practices.  
Jenna is a seasoned Pilates Teacher Educator, a Small Business Coach, and a Certified Health Coach through the Institute of Integrative Nutrition. She has evolved her small business from a multi-purpose movement center to an online educational hub and support system for wellness pros. Motivated by her own personal recovery from professional burnout, Jenna hosts online support programs, tours internationally with her speaking and coaching courses and hosts her wildly popular podcasts, Pilates Unfiltered™ and Moving.
08/28/2022 -

2:00pm

to

3:00pm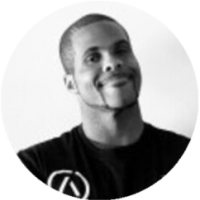 Small Group Training Success
Dane Robinson | Owner/Developer,

Fit Pro Gameplan Fitness Career Coaching System
In this session learn the EXACT blueprint Dane Robinson used as a former regional director to scale a small group training brand for a major health club across 7 locations in Atlanta. (Fitpro Track)
Presenter Bio
Dane Robinson, a native of Baltimore, MD, is a Certified Personal Trainer and Performance Enhancement Specialist through the National Academy of Sports Medicine and has held almost every job in the fitness industry from front desk to training, to regional management.
After spending 10+ years of leading major health clubs to boutique studio start-ups, Dane impacts HUNDREDS of people in private and group training classes in Atlanta, GA, and THOUSANDS of people across the country as a fitness coach for Daily Burn's (US Today's Top 10 at-home workout platforms) episodic show "Daily Burn 365" in New York City.
Dane also serves as an on-demand trainer with Total Gym as a part of their "Total Gym TV" series and can be routinely found as a Total Gym Master Coach on the QVC network.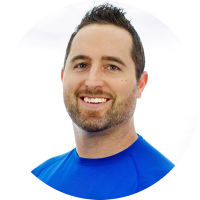 Online Marketing Machine: How to Build a Marketing Plan that Turns Strangers Into Customers For Your Online Business
Scott Rawcliffe | Social Media Marketing Consultant,

Digital Marketer
If you want to be successful online you need to have a marketing machine that reliably turns strangers into customers or you will always struggle to grow your business because you can't rely on people just finding you or walking by like you might if you had a local business. (Fitbiz Track)
Presenter Bio
Scott is an expert in social media marketing and lead generation, helping some of the biggest names in the fitness industry.  He runs a marketing agency and consulting firm dedicated to the health and fitness industry. 
Over the past 7 years, Scott had spoken at some of the biggest conferences across the globe and has also become a sought-after speaker due to his ability to combine the most current trends and tactics with numerous laughs throughout his presentations.
08/28/2022 -

3:00pm

to

4:00pm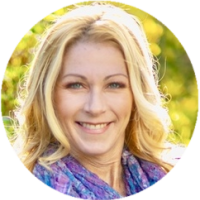 Arthritis Exercise Integration: Assess, Implement & Execute
Christine Conti | CEO,

Conti Fintess & Wellness LLC
This session is designed to provide fitness professionals an introduction to the tools needed to safely and effectively design and implement exercise programs for arthritic populations. (Fitpro Track)
Presenter Bio
Christine Conti is an internationally accredited fitness educator, speaker, author, consultant, and CEO of Conti Fitness & Wellness, LLC. She is a former investment banker, English teacher, coach, and 20-year veteran in the industry.
Christine is the author of the Arthritis Fitness Specialist Course and co-author of the Eating Disorder Fitness Course sponsored by the MedFit Network Education Foundation where she serves on the board and hosts the MFEF webinar series. She specializes in working with special populations and certifies instructors in her program, Let's FACE It Together™ Facial Exercise and Rehabilitation.
Christine is also the co-founder of FallPROOF™ Fall Prevention and the co-host of Two Fit Crazies & A Microphone Podcast and COO of TFC Productions, LLC. Christine is also an autoimmune disease warrior, ultra-endurance athlete, and IRONMAN. Her signature book, SPLIT-SECOND COURAGE was released in 2022.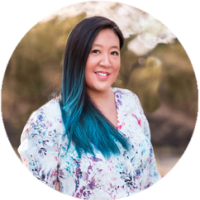 How to Create Stand-Out, Signature Programming & Develop Loyal, Rockstar Instructors
Amanda Young | Founder and CEO,

Face the Change
Learn insider secrets that marketing execs for big-name brands have spent years – and hundreds of thousands dollars – developing to hook consumers into not just an exercise, but an experience and a lifestyle. (Fitbiz Track)
Presenter Bio
Amanda is a wellness consultant and speaker whose expertise in fitness program and talent development transforms studios and instructors, helping them to gain and maintain loyal clients. Founder and CEO of Face the Change, she is also a licensed social worker, life coach, and mentor who leads a group fitness instructor training program for aspiring instructors in underserved communities of NYC.
Amanda has two decades of teaching multiple group fitness formats and was formally the Manager of Group Fitness Development for Equinox Fitness. Her expertise in developing instructors both in the studio and virtually has been sought after by companies such as Reebok and Women's Health. Amanda's media credits include IDEA Fitness Journal, Time, Greatist, Refinery29, Sparkpeople, Zlife, Daily News, NY1, Family Circle, Good Housekeeping, Marie Claire, and MSNBC.
As a person with a debilitating and progressive chronic illness and passion for social justice and inclusion, Amanda is known in the industry as the changemaker whose mission is to inspire others to create community and joy through authenticity.
08/28/2022 -

4:00pm

to

5:00pm
A New Era Begins! Be at the Forefront of Medical Fitness for Explosive Growth
Jonathan Ross | Owner,

FUNTENSITY
There is a new era of medical fitness coming. It's time to discover what it is, and why it needs to be part of your fitness business.  (Fitpro Track)
Presenter Bio
His "800 Pounds of Parents" directly inspired Jonathan's prolific fitness career. He is a multiple Personal Trainer of the Year Award-Winner (ACE, IDEA, and PFP Magazine), creator of Funtensity, brain fitness visionary, blogger, and master trainer for the American Council on Exercise (ACE).
As a speaker, he captivates while inspiring change with an approachable, accessible personality. His book, Abs Revealed, delivers a modern, intelligent approach to abdominal training. He creates serious fitness without taking it too seriously to ensure it is an effective, enjoyable, engaging experience. His methods create unfakeable smiles, unshakeable brains, and unforgettable fitness.
A former astronomer, Jonathan used to study stellar bodies – now he builds them!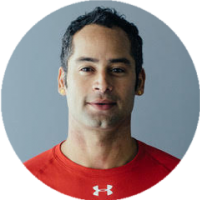 The Transformation of Learning, Development, & Education for a Hybrid Market
Marc Coronel | Owner,

Energia Fitness LLC
Having more information at your fingertips can be overwhelming, and this session will guide you and your clients in the hybrid market. This session will help you create actionable steps to put all you've learned into action and continue to undergo a steady path of development. (Fitbiz Track)
Presenter Bio
Marc Coronel, B.A. is an industry award winning Senior Master Course instructor and presenter for the TRX for over 10 years. With a recognizable voice from AAPTIV and face seen on Good Morning America, The Doctors, and other news segments worldwide.
Marc has been quoted in IDEA fitness associations magazine numerous times as well as SHAPE, OXYGEN, Men's Health, MyFitnessPal, and other industry fitness publications and podcasts. As a consultant/programmer for companies like Under Armour, MyFitnessPal, Vital Proteins, BeachBody Live, HerbaLife, Bowflex, TRX, LifeFitness, Triggerpoint, AAPTIV (and more), Marc is a much sought after fitness industry professional known for his humor and playful approach to fitness and wellness. He trains large and small group training, as well as athletic performance for MMA fighters and athletes of all disciplines, Law enforcement, EMT's, and more.
As an educator and presenter for different cutting edge fitness companies he has won the overall internal F.A.C.E.U.P. awards for TRX(2012), TP therapy (2014), and presenter of the year at SCW 2016, 2017, 2018, and most recently a finalist for the 2019 IDEA Fitness Inspiration Award. He functions as an international consultant and speaker for gyms, international schools, and businesses and currently owns Energia Fitness LLC, out of Las Vegas, Nevada.