Say Yes! to a Deeper Connection with Experts and Peers
Get the most out of SUCCEED! + Tons of Perks, All for Only $47! $59
---
Plus, optional add-on
(details below)
:
Get
CEC/CEUs
with the education
---
VIP SESSION RECORDINGS
All the insights from any session you missed,
and peek into other experience tracks
After you are done participating in your experience track, be a "fly on the wall" of other tracks to learn from everyone's experiences.
CONNECT & NETWORK
VIP Forum: Hang Out with SUCCEED! Speakers Answering Your Questions in Real-time
That's right, the learning doesn't stop after the sessions are over, our speakers will be answering follow-up questions in our forum. Simply ask away and get an immediate answer.
An Entire Bonus Day of Education
Compliment your education with a selection of our MOST POPULAR SUCCEED! sessions to date!
CONVENIENCE & FLEXIBILITY
Attend Live, or Watch any Session Recording
Participate in SUCCEED! when it's most convenient for you and never miss a session. VIPs get full access to the SUCCEED! Community Event and recordings, plus our entire library of past events!
Make 2022 your best year yet with the VIP Experience
The most powerful way to inject new life into your business!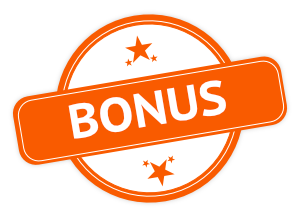 Included FREE for all VIPs:
Need More Clients?
NPE Masterclass: Turn Your Social Media Accounts into Awesome Client-Converting Machines!
Learn simple step-by-step strategies you can use to grow your client base
Downloadable 26-page workbook
Get A 1:1 Fitness Business Game Plan session
Get CEC/CEUs: NASM: 0.2, AFAA: 2.0, Canfitpro: 1.0

Bonus education by NPE, the leading business education and coaching company for fitness professionals and studio owners to grow their business, take home more money, and have the time freedom to enjoy it. Since 2006, NPE has helped over 45,000+ fitness entrepreneurs in 96+ countries grow to the next level.
POST EVENT
Included: the VIP Experience Continues with Your FBA Membership!
6 months of FBA Membership for FREE to watch all recorded sessions form the event!
Ongoing education from top educators
Access the entire catalog of education, all previous events
Plus: Discounts from 50+ vendors, news and trends, and much more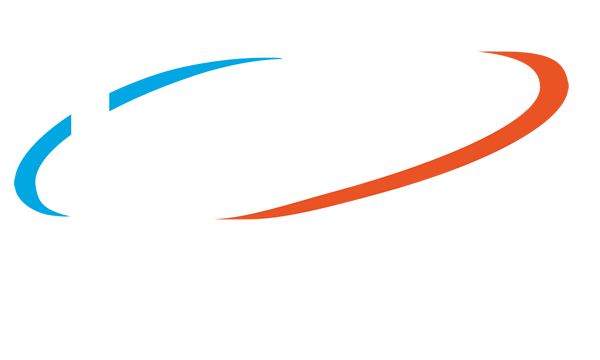 Josh Leve, Founder & CEO, FBA & SUCCEED!
FREEDOM & FLEXIBILITY - SUCCEED! ON YOUR TIME
Attend at Your Convenience with The VIP Experience

Incredible Flexibility: 6 months to come back and watch every single session.
Incredible Connection: Speakers answering your questions LIVE in the VIP forum.
Incredible Value: FBA Membership of game-changing benefits included + all sessions from past events!
Incredible FREE Bonuses: Social Media Masterclass + An entire bonus day of our most popular SUCCEED! sessions!

An enhanced event experience, only $47 59
VIP: Bonus Education Day
Popular and insightful sessions, selected from previous SUCCEED! Events. Follow the schedule, or watch these sessions at your convenience at any time.
Sunday, June 5th
All times in Central Time
06/05/2022 -

9:00am

to

10:00am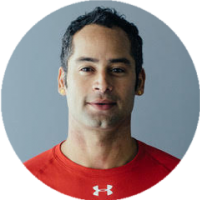 The Transformation of Learning, Development, & Education for a Hybrid Market
Marc Coronel | Owner,

Energia Fitness LLC
Having more information at your fingertips can be overwhelming, and this session will guide you and your clients in the hybrid market. This session will help you create actionable steps to put all you've learned into action and continue to undergo a steady path of development.
Presenter Bio
Marc Coronel, B.A. is an industry award winning Senior Master Course instructor and presenter for the TRX for over 10 years. With a recognizable voice from AAPTIV and face seen on Good Morning America, The Doctors, and other news segments worldwide.
Marc has been quoted in IDEA fitness associations magazine numerous times as well as SHAPE, OXYGEN, Men's Health, MyFitnessPal, and other industry fitness publications and podcasts. As a consultant/programmer for companies like Under Armour, MyFitnessPal, Vital Proteins, BeachBody Live, HerbaLife, Bowflex, TRX, LifeFitness, Triggerpoint, AAPTIV (and more), Marc is a much sought after fitness industry professional known for his humor and playful approach to fitness and wellness. He trains large and small group training, as well as athletic performance for MMA fighters and athletes of all disciplines, Law enforcement, EMT's, and more.
As an educator and presenter for different cutting edge fitness companies he has won the overall internal F.A.C.E.U.P. awards for TRX(2012), TP therapy (2014), and presenter of the year at SCW 2016, 2017, 2018, and most recently a finalist for the 2019 IDEA Fitness Inspiration Award. He functions as an international consultant and speaker for gyms, international schools, and businesses and currently owns Energia Fitness LLC, out of Las Vegas, Nevada.
06/05/2022 -

10:00am

to

11:00am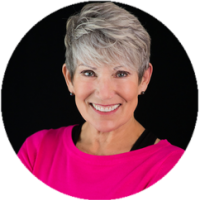 Increasing Community Awareness on a Strict Budget
Ann Gilbert | Franchise Owner/Operator,

Shapes Fitness for Women
Finding funds to market your fitness business has diminished for many recovering in the new fitness norm. Discuss as many as six strategies that can improve brand image and community-wide awareness, increasing new leads and an increase in member base.
Presenter Bio
Ann Gilbert is an owner and operator of two, Shapes Fitness for Women, franchises in the Tampa Bay area. Ann oversees the operations of as many as 25 certified Personal Trainers, 50 Group Fitness professionals, and coordinates fee-based group personal training programs. Ann is a faculty member of The Shapes Fitness Academy, leading Educational workshops for the Franchise chain nationwide.
Ann teaches the popular Launch Program, designed to mentor new trainers into the growing business of Personal Training. Ann was awarded ACE / IHRSA Personal Trainer of the Year and has been a popular speaker at Club Industry, SCW MANIA, IAFC and IHRSA Conventions for decades.  
Ann has written for Fitness magazines, Club Success, Club Solutions, and AKWA, and has been viewed as Tampa's Fitness Expert, on Fox 13's, Good Day Tampa Bay, bi-weekly for the past 5 years.  Ann acts as an education expert for SCW Fitness Education by teaching the following Certifications: Active Aging, The Fundamentals of Aquatic Fitness, The Fundamentals of Group Fitness, and WATERinMOTION. 
06/05/2022 -

11:00am

to

12:00pm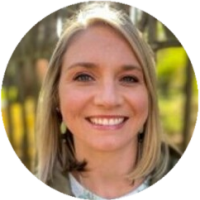 Group Fitness Management - Programming and Strategizing with Rewarding Events, Challenges and Digital Offerings
Staci Alden | Fitness Director,

Guided Fitness
Events and challenges provide members with opportunities to have fun moving together and pushing themselves with the motivation of your club and team. These special offerings increase the perceived value of their membership encouraging them to stay members for longer. 
Presenter Bio
Staci is committed to helping group fitness managers and club operators elevate their programs, instructors, and leadership. As an experienced consultant and strategic planner for both digital and in-person offerings, her clients range from large luxury health clubs and international companies to small studios. She has designed world-class studios on a tight budget, launched signature formats, and built turnkey solutions for enhancing systems, leaders, and talent. Staci is also an established presenter, writer, and YouTube influencer, regularly interviewing thought leaders and fitness professionals on her channel. Staci is also a master instructor for Balanced Body®.
06/05/2022 -

12:00pm

to

1:00pm
06/05/2022 -

1:00pm

to

2:00pm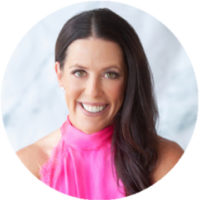 Networking Know How: Deepen Connections, Improve Self-Promotion and Drive New Leads Into Your Sales Cycle
Shannon Fable | Co-Founder & CEO,

Sunshine Fitness Resources
Networking is the #1 way to build your business -- but, it's not exactly what you think. In our time together, we'll explore the updated definition of networking, how it fits into an overall mandatory self-promotion plan, ways to use low tech and high tech methods to manage the process, and why it's important to divide your attention between prospects and adjacent pros when looking to deepen connections.
Presenter Bio
Shannon Fable, 2013 IDEA and 2006 ACE Instructor of the Year, has spent more than two decades helping impressive brands such as Anytime Fitness, Schwinn®, Power Systems, ACE, Silver Sneakers, FIT4MOM and BOSU® as a fitness business and programming consultant.
An experienced educator, freelance writer, and certified Book Yourself Solid® Business Coach, she helps fitness entrepreneurs navigate the industry and make more money. Fable serves on the ACE Board of Directors and is the founder of GroupEx PRO®, a cloud-based group fitness management tool.
06/05/2022 -

2:00pm

to

3:00pm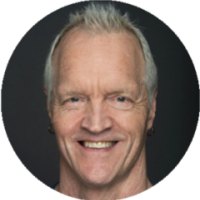 Drinking the Kool-Aid! Turning Your Business Into a Cult Brand
Mark Nutting | Owner,

Jiva Fitness
In this session, we will discuss the key elements of brands that makes one take on cult-like qualities, and how you can use those elements to help you create your own following of raving fans and brand evangelists.
Presenter Bio
Mark Nutting, CSCS*D, NSCA-CPT D, RCPT*E, ACSM HFD, ACSM CEP, Owner and Master Trainer of Jiva Fitness in Easton, PA, Author of The Business of Personal Training book for Human Kinetics (2018), PFP 2016 Trainer of the Year Legacy Award, NSCA 2009 Personal Trainer of the Year, NSCA Recognized Certified Personal Trainer Emeritus.
Mark holds 12 certifications in the field, 38 years in personal training and health club management, and has been educating and coaching Personal Trainers for 36 of those 38 years. Mark is a leading business coach for personal trainers and club managers.
06/05/2022 -

3:00pm

to

4:00pm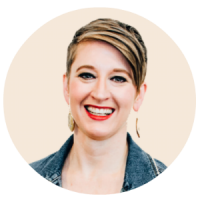 Creating a Customer Experience that WOWs Your Clients and Adds Significant Value to Your Coaching
Jenna Zaffino | Speaker, Coach, Education,

jennazaffino.com
We'll learn simple-to-implement strategies that help you organize & communicate your offerings to help your clients feel like they are receiving a done-for-you service instead of a cookie-cutter product.
Presenter Bio
Jenna is a dynamic leader who offers education for your brain, body and business through professional coaching, movement experiences, writing, and speaking.  The balanced alignment of this trifecta is the platform from which Jenna helps hundreds of fitness and wellness professionals access mindset shifts, physical resiliency and empowered individuality in their business practices.  
Jenna is a seasoned Pilates Teacher Educator, a Small Business Coach, and a Certified Health Coach through the Institute of Integrative Nutrition. She has evolved her small business from a multi-purpose movement center to an online educational hub and support system for wellness pros. Motivated by her own personal recovery from professional burnout, Jenna hosts online support programs, tours internationally with her speaking and coaching courses and hosts her wildly popular podcasts, Pilates Unfiltered™ and Moving.
06/05/2022 -

4:00pm

to

5:00pm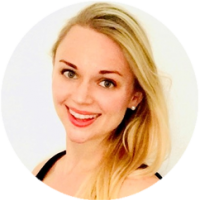 Partnering with PT's, MD's and More: How to Build and Leverage Positive Relationships with Medical Professionals
Dr. Rachel Sutter-Leve | Neuro Rehab Physical Therapist,

North Memorial Health Hospital
Building relationships with medical professionals for mutual referrals will not only grow your business but, also help your existing clients achieve their goals more efficiently and comprehensively. In this session learn the "do's" and "don'ts" of building relationships and referral networks with physical therapists, physicians, and more.
Presenter Bio
Dr. Rachel Sutter-Leve is a licensed physical therapist and fitness professional from Minneapolis, MN. Rachel's career in fitness began after college where she worked for 5 years as a fitness instructor, pilates trainer, and pilates department coordinator. During this time, she won several awards for being a "top trainer" within her health club system.
Rachel then attended Samuel Merritt University to obtain her Doctorate in Physical Therapy where she graduated at the top of her class. Following graduate school, she completed a Residency in Neurologic Physical Therapy at the Mayo Clinic in Rochester, MN. While there, she won an award for her research on stroke caregiver support during the COVID-19 pandemic which was later published in the Journal of Neurologic Physical Therapy. She now works as an outpatient Neuro Rehab Therapist at North Memorial Health Hospital in, Minneapolis MN as well as continues to teach Pilates and health workshops on the side.
She is passionate about the intersection between medicine, nutrition, and fitness and is a strong advocate for continued formal exercise programs post-discharge from PT services.