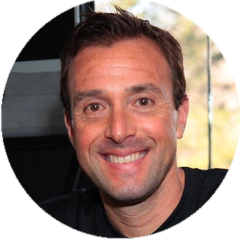 By Frank Pucher, SUCCEED! Speaker
Before we start talking about how to make money in your fitness business, we need to ask, "How much money is possible?" and "Is there a limit?"
I would argue that you are limited only by your imagination. So write down your monetary goals as a starting point. The way I see it, there are basically three ways to make more money in your fitness business:
1. Charge more for what you do
This concept is simple enough, especially if you feel you aren't earning what you deserve or being paid what you're worth. What is the value of your service or membership?
Write down what you truly believe you should be charging given the value you or your business provide. What number can you justify to clients? Make a commitment to raise your fees, rates or prices to that amount.
The true value of your services is probably a little higher than what you wrote down. But this is the number that you are comfortable with—the number that won't get too many complaints or questions from those clients that you care about more than you care about your own needs. If there is one key takeaway from this blog post, it might be this: charge what you are worth.
I would suggest planning a fee or rate increase annually. The cost of doing business goes up every year, and your prices should reflect this. It doesn't matter if it is $2 an hour or $5 a month; get comfortable with raising prices each year and don't make a big production about why.
2. Get more clients or customers
Nothing will work forever except the time-tested formula of turning clients and customers into raving fans.
Take a look at what works best for you regarding new client or customer acquisition. Where do most of your clients and customers come from? Based on this information, consider how you can do an even better job at recruiting new business. If it's working, do more of it!
What always gets me is when I talk to business owners and they tell me, "Word of mouth is my best advertising, but I want to learn about Facebook ads, or create an LBO (low barrier offer) to attract clients who know nothing about me or my business." Why? Stick to what works!
Anything that helps you increase the number of clients or customers is worth investing money in, and like any investment, you want the best ROI (return on investment) possible. Know that nothing will work forever except the time-tested formula of turning clients and customers into raving fans.
3. Get your clients or customers to buy more from you
What additional services can you provide that would benefit your clients or customers? Your clients and customers want the best outcome possible. If something you offer would improve their outcome, make sure they know about it. For example, you could offer specialized workshops, one-on-one coaching, apparel, massage, bodywork services, etc.
I also suggest aligning yourself with a reputable and reliable nutrition program and integrate it fully into your fitness business, whether that be nutrition coaching or a nutrition line. Find a program that complements your philosophy on health, nutrition and fitness. Have the integrity to use this product or program yourself. 
A successful fitness business is able to provide complete solutions for the best results. Improve your members'/clients' results and you'll improve your revenue growth in 2019.
Learn much more from Frank Pucher about significantly improving your business's monthly and yearly revenue in his sessions at SUCCEED! AFS' Annual Business Convention & Expo (April 12-14, 2019 in Irvine, CA).
BRING YOUR NUMBERS! Dig into the KPI's you Should be Measuring, What to Expect, the Must-have Data and Formulas
"20 in 20" - 20 Business Lessons to Help You SUCCEED!
Turn Your Learning Experience into a Take-Home Action Plan
Frank Pucher is a coach, presenter and award-winning fitness entrepreneur. He opened Fitness 121 Personal Training in 1998 and currently runs his business in Roseland, NJ. Fitness 121 was twice named "NJ's Best Fitness Studio and has been named New Jersey's "Best Personal Training Studio" for the last 5 years. They continue to specialize in one-on-one training and currently generate more than one million dollars in annual revenue.
Frank is also a Platinum Level Coach in the Todd Durkin Mastermind Program and works with fitness professionals around the world. Through enhanced coaching and accountability, he improves their lives both personally and professionally. He is a best selling author on the finances of a successful fitness business. His book "Smart Money Moves: A Practical Approach for Earning, Growing and Protecting Your Money" was released in 2018.