Say Yes! to Freedom and Flexibility
Take the Time to Enjoy SUCCEED! How You Want + Tons of Perks, All for Only $59!
Convenience-mode Activated!
Never miss a session
Watch all 50+ sessions on your time
Get access to everything, anytime for 6 months
Worried About Zoom Fatigue?
Our Super Summaries & Mp3's Got You Covered!
Get the best ideas from all sessions FASTER with short videos of the most impactful sessions!
Take in the entire conference at a fraction of the time.
Stream all sessions mp3's while working out or on the go!
The Stuff No One Else Gets:


Enjoy the BEST We Have to Offer - All Included!
BONUS Day of Education (see agenda below)
Fitness Marketing Masterclass

3x your leads, clients, and revenue and never worry about how to grow your fitness business again.

Plus: Access to our entire library of education, including all past SUCCEED! online events to watch at your convenience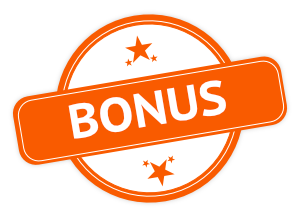 Included FREE for all VIPs. Your pick of: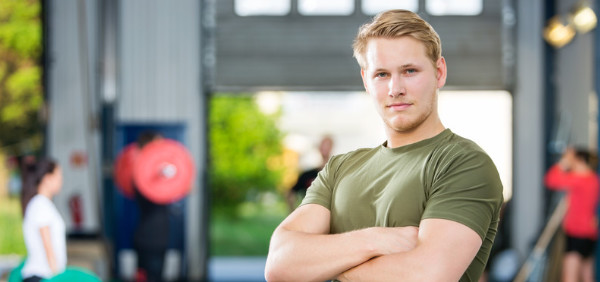 FITPROS
Conquer Marketing! The 1-Page Fit Pro Plan To Bank $5k/Month
FREE TRAINING! Learn how to generate a steady source of new leads, clients, and income to support your goals (and life)!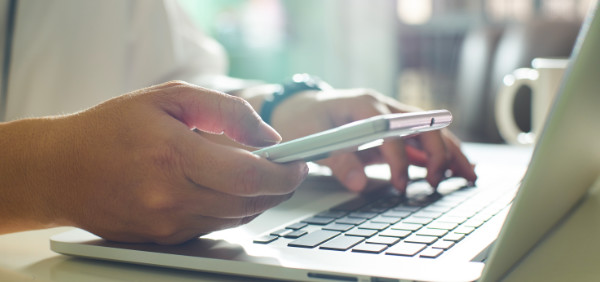 STUDIOS & GYMS
Instant Access to Your Personalized Fitness Business Growth Scorecard!
How does your business appear online? Find out instantly for FREE! And learn how to get listed in 50+ online directories.

Bonus education by NPE, the leading business education and coaching company for fitness professionals and studio owners to grow their business, take home more money, and have the time freedom to enjoy it. Since 2006, NPE has helped over 45,000+ fitness entrepreneurs in 96+ countries grow to the next level.
POST EVENT
Included: the VIP Experience Continues with the FBA
6 months of FBA Membership for FREE
Ongoing education from top educators
Access the entire catalog of education, all previous events
Plus: Discounts from 50+ vendors, news and trends, and much more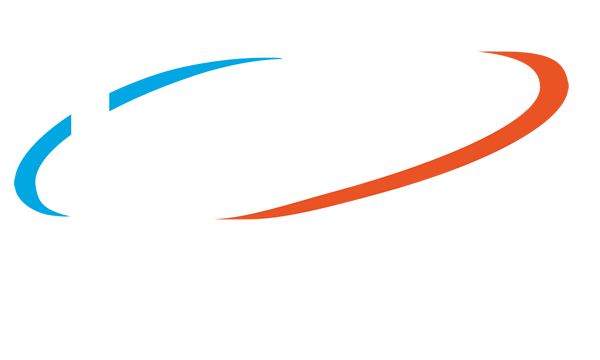 Josh Leve, Founder & CEO, FBA & SUCCEED!
FREEDOM & FLEXIBILITY - SUCCEED! ON YOUR TIME
The VIP Experience is Still Available!

Incredible Perks: 6 months to watch every session + bonus education and FREE gifts!
Incredible Time Savings: the BEST ideas from sessions FASTER with Super Summaries.
Incredible Value: FBA Membership included with entire library of past events!

An enhanced event experience, only $59!
VIP: Bonus Education Day
Popular and insightful sessions, selected from previous SUCCEED! Events. Follow the schedule, or watch these sessions at your convenience at any time.
Sunday, Aug 29th
All times in Central Time
08/29/2021 -

9:00am

to

10:00am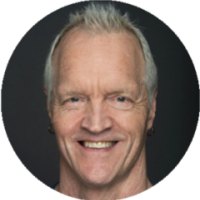 2021 and Beyond: The Need for a New Breed of Fitness Professionals
Mark Nutting | Owner,

Jiva Fitness
In 2020 the fitness industry found itself forced online. Suddenly, fitness professionals had to create on-demand content and navigate the live streaming world. Now, how in-person workouts are handled has also changed. To be successful in the years to come, fitness professionals are going to have to evolve to stay in the game.
Presenter Bio
Mark Nutting, CSCS*D, NSCA-CPT D, RCPT*E, ACSM HFD, ACSM CEP, Owner and Master Trainer of Jiva Fitness in Easton, PA, Author of The Business of Personal Training book for Human Kinetics (2018), PFP 2016 Trainer of the Year Legacy Award, NSCA 2009 Personal Trainer of the Year, NSCA Recognized Certified Personal Trainer Emeritus.
Mark holds 12 certifications in the field, 38 years in personal training and health club management, and has been educating and coaching Personal Trainers for 36 of those 38 years. Mark is a leading business coach for personal trainers and club managers.
08/29/2021 -

10:00am

to

11:00am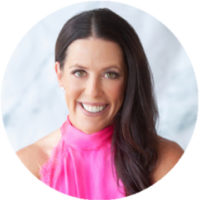 Fitness Programming in a Post-COVID World
Shannon Fable | Co-Founder & CEO,

Sunshine Fitness Resources
We'll discuss why it may be time to rethink the who, what, where, when and why of your department. You'll walk away with a plan to audit, assess, and evolve your group fitness program to meet the needs of a new customer and a new business.
Presenter Bio
Shannon Fable, 2013 IDEA and 2006 ACE Instructor of the Year, has spent more than two decades helping impressive brands such as Anytime Fitness, Schwinn®, Power Systems, ACE, Silver Sneakers, FIT4MOM and BOSU® as a fitness business and programming consultant.
An experienced educator, freelance writer, and certified Book Yourself Solid® Business Coach, she helps fitness entrepreneurs navigate the industry and make more money. Fable serves on the ACE Board of Directors and is the founder of GroupEx PRO®, a cloud-based group fitness management tool.
08/29/2021 -

2:00pm

to

3:00pm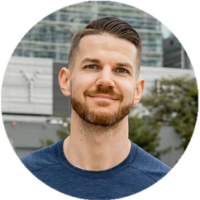 The 3 Tiered System To Taking Your Gym Online
Ryan Obernesser | CEO,

O.B. Training Inc.
Ryan breaks down the 3-tiered online training system that can catapult your business into the future.
Presenter Bio
Ryan Obernesser is the CEO of O.B. Training Inc., Gym Profits LLC, and creator of the Take Back Your Life 6 Week Challenge™ program.  Over the last decade, Ryan and his wife Christina, have built O.B. Training into a specialty training facility that transforms the minds, bodies and lives of every adult and athlete that walks through their doors.
In that time, O.B. Training has grown into a profit machine.  Churning out multiple 6-figures in profits each year despite being located in Utica, NY - a city Forbes named the third-worst place for business and careers in the U.S. in 2015 with a median household income of less than $35,000.
08/29/2021 -

3:00pm

to

4:00pm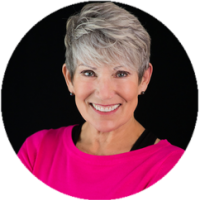 Digital Done Right: How to Press Go
Ann Gilbert | Franchise Owner/Operator,

Shapes Fitness for Women
Clients are looking for flexibility and variety. Learn to expand your community with easy to start-up ideas for adding a digital presence.
Presenter Bio
Ann Gilbert is an owner and operator of two, Shapes Fitness for Women, franchises in the Tampa Bay area. Ann oversees the operations of as many as 25 certified Personal Trainers, 50 Group Fitness professionals, and coordinates fee-based group personal training programs. Ann is a faculty member of The Shapes Fitness Academy, leading Educational workshops for the Franchise chain nationwide.
Ann teaches the popular Launch Program, designed to mentor new trainers into the growing business of Personal Training. Ann was awarded ACE / IHRSA Personal Trainer of the Year and has been a popular speaker at Club Industry, SCW MANIA, IAFC and IHRSA Conventions for decades.  
Ann has written for Fitness magazines, Club Success, Club Solutions, and AKWA, and has been viewed as Tampa's Fitness Expert, on Fox 13's, Good Day Tampa Bay, bi-weekly for the past 5 years.  Ann acts as an education expert for SCW Fitness Education by teaching the following Certifications: Active Aging, The Fundamentals of Aquatic Fitness, The Fundamentals of Group Fitness, and WATERinMOTION. 
08/29/2021 -

4:00pm

to

5:00pm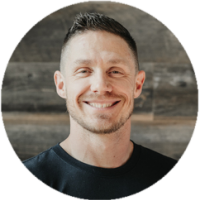 We're All CAPABLE of So Much More: 7 Tips for Mental Toughness
Josh Zaffino | Director of Training and Development,

LifeStart National Headquarters
Your strength is best determined by what you've been able to endure. Our life is defined by specific times in your life that we can fight or flee.
Presenter Bio
With 20 years in the fitness industry, Josh has been fortunate to experience many platforms and maintain success in various economic times.  As a graduate of Monmouth College Josh began his training as the first personal trainer for his college rec center.  While working at Fitness Formula Clubs for 14 years Josh started as a personal trainer and spent the following 8 years as a fitness director.  Passionate about growth and new styles of training CrossFit and Endurance training became calling, working at local Chicago boxes and training triathletes in Lake Michigan. 
Currently, the Director of Training and Development for LifeStart Wellness Josh has found his fitness calling.  He has a team of 120 employees which he oversees for education, development, on-boarding, strategy, and overall support.  
Josh has been able to lead teams and be successful post 9/11, Great Recession and now a Global Pandemic.  Josh says; "I am exactly where I wanted to be in my career.  I am in a position that I can give back and support the community that has been there for me over the past 20 years"