Learn from over 100 of the best industry minds.
Here is a sample of our award winning presenters and recent sessions.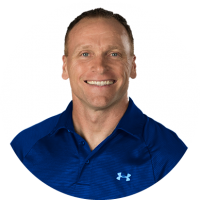 Todd Durkin, MA, CSCS, is an internationally recognized strength, speed and conditioning coach, personal trainer, body worker, motivational speaker, and author who motivates, educates, and inspires people worldwide. Greatist has named Todd one of the Top 100 Most Influential People in Health & Fitness for the past four years. His gym, Fitness Quest 10, was named one of "America's Top 10 Gyms" by Men's Health and was also a featured trainer on NBC's hit fitness show STRONG.
Recent Sessions:
ROUNDTABLE: The Secrets to Creating an Unbelievable Experience that Generates More Clients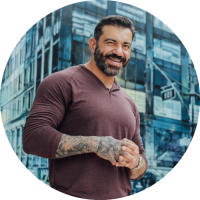 Founder & CEO, Fit Body Boot Camp
Bedros Keuilian is founder and CEO of Fit Body Boot Camp three times listed on Entrepreneur Magazine's 500 fastest growing franchises in the world. He's also the author of the Wall Street Journal Best Seller Man Up and known as the hidden genius behind many of the top businesses, entrepreneurs and thought leaders. His list of clients include New York Times best-selling authors, celebrities, NFL athletes, Navy SEALS and massive social influencers.
Recent Sessions:
KEYNOTE: How to Thrive In the Fitness Industry In Times Of Chaos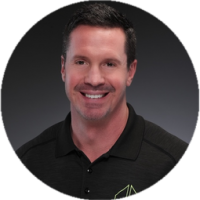 CEO, Alloy Personal Training Center and Alloy Personal Training Solutions
Rick has written numerous articles on the business of fitness including national publications such as Men's Health. He sits on the board for the GA State exercise science department as well as the Atlanta School of Fitness. Rick is also an NSCA certified personal trainer and serves on the board for the Industry Board of Advisors for the American Council on Exercise (ACE) and in 2019, was awarded the Fitness Business of the Year by the Association of Fitness Studios (now the Fitness Business Association).
Recent Sessions:
KEYNOTE: The Future of the Business of Fitness
Make More Money: Pricing Strategies to Implement Today 
Driving the Customer Experience: How to Stand Out No Matter Your Competition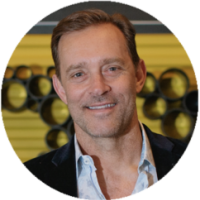 Randy is the Founder & CEO of OutFit, a new mobile training franchise that leverages a sophisticated technology platform to coordinate a network of tricked-out sprinter vans to deliver expertly coached outdoor group fitness and private training to parks, schools, and cul-de-sacs in neighborhoods across America. He is also an investor and advisor on the boards of several other ventures outside the fitness industry. Randy speaks on entrepreneurship, leadership, branding, and culture to companies around the world and is currently working on his first book, a survival guide for entrepreneurs.
Recent Sessions:
Finding Enduring Success in the Fitness Industry: Why Perseverance, Grit, and Tenacity are the Keys to Your Future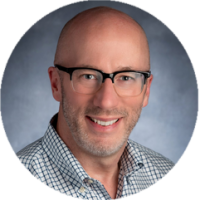 President, International Sports Sciences Association
Andrew Wyant serves today as the President of the ISSA after having helped successfully build and grow a series of businesses in a wide variety of industries.  Since becoming ISSA's leader in 2018, the ISSA has grown by over 400% and has become the number 1 rated and reviewed personal training company in the world.
Recent Sessions:
KEYNOTE: Fairytale Endings: Grow Your Business By Applying Science to Storytelling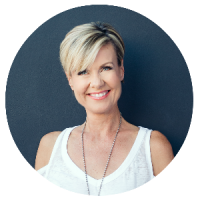 Author, Speaker and Certified Performance Coach, petrakolber.com
Petra Kolber is an Author, Speaker and Certified Performance Coach with a background in positive psychology. She has over 30 years of experience in the fitness and wellness space, and was privileged to be 2001 IDEA Instructor of the Year and 2018 Can Fit Pro Specialty Presenter of The Year.
Recent Sessions:
KEYNOTE: Leadership in Times of Change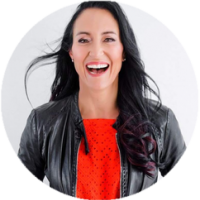 Co-founder & Chief Creative, Good Soul Hunting
Emma Barry is a Global Fitness Authority fluent in what happens next in fitness and an international bestselling author of www.buildingabadassboutique.com. She is a keenly-courted-keynote and facilitator for business forums, trend panels, podcasts, and phygital events. Emma is also Co-founder & Chief Creative Soul at Good Soul Hunting – an executive search brand specializing in purpose-driven health and wellness scale-ups.
Recent Sessions:
KEYNOTE: The Future is Phygital - Where do You Fit? Trends, Truths & Tips to Rock the Business of Fitness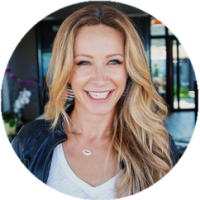 CEO & Founder, HeartCore Business
Shanda Sumpter is the founder and CEO of Heartcore Business, a best-selling author and speaker, who's been featured in Forbes and INC 5000 fastest growing business list 2017-2019. She's built several multi-million-dollar companies, supporting entrepreneurs from start-up to six and seven figures while creating a lifestyle of freedom.
Recent Sessions:
KEYNOTE: $800K in 30 Days: Why Marketing to the RIGHT People MATTERS
Industry Leader, Consultant
Shannon Fable, 2013 IDEA and 2006 ACE Instructor of the Year, has spent more than two decades helping impressive brands such as Anytime Fitness, Schwinn®, Power Systems, ACE, Silver Sneakers, FIT4MOM and BOSU® as a fitness business and programming consultant. She also serves on the ACE Board of Directors and is the founder of GroupEx PRO®.
Recent Sessions:
Fitness Programming in a Post-COVID World
Shameless Self-Promotion – Why Not?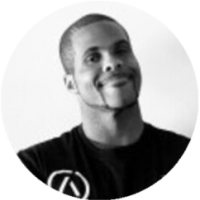 Owner/Developer, Fit Pro Gameplan Fitness Career Coaching System
After spending 10+ years of leading major health clubs to boutique studio start-ups, Dane impacts HUNDREDS of people in private and group training classes in Atlanta, GA, and THOUSANDS of people across the country as a fitness coach for Daily Burn's (US Today's Top 10 at-home workout platforms) episodic show "Daily Burn 365" in New York City. Dane also serves as an on-demand trainer with Total Gym as a part of their "Total Gym TV" series and can be routinely found as a Total Gym Master Coach on the QVC network.
Founder/Owner, DIAKADI Fitness
Billy Polson (CSCS), named 'America's Best 100 Trainers' by Men's Journal magazine, is a three-time fitness entrepreneur, an international presenter, and a business consultant for pioneering trainers and boutique gym owners worldwide. Billy graduated from the University of North Carolina at Chapel Hill with a BS in Statistics in 1992. Then, in 2004, looking to build an unparalleled training facility and a community of San Francisco's leading fitness specialists, Billy founded DIAKADI Fitness, awarded the Bay Area's 'Top Trainers/Gym' for 14 years.
Recent Sessions:
Get Out the AED, Your Website Needs It!
Repairing Your Most Common Marketing Missteps
2022 Studio Rehab: The Road Back to the Top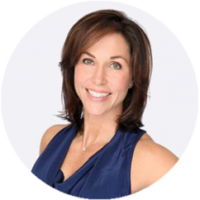 Owner, Results Fitness Santa Clarita
Rachel Cosgrove, 2012 IDEA Personal Trainer of the Year, co-owns and operates Results Fitness, located in Southern California and open since 2000. She has authored two best-selling books, is a consultant and on the advisory board Nike(!), and a columnist for Women's Health Magazine.
Recent Sessions:
How To Thrive In Uncertain Times
How to Create a Business that Runs Without You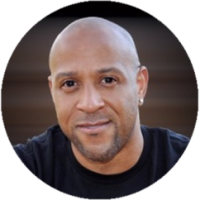 Michael Piercy, MS, is the owner of The LAB in Fairfield, New Jersey. He is the recipient of the 2017 IDEA Personal Trainer of the Year award and has also been awarded the 2013 TRX FACEUP award for Overall Instructor of the Year. Mike is a member of Under Armour's exclusive training team, Master trainer for major brands including TRX® training and Hedstrom fitness.
Recent Sessions:
Become the Studio Everyone Wants to Join in Your Market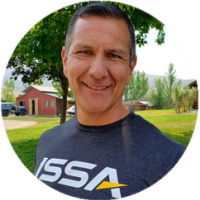 VP, International & Group Partnerships, ISSA
Dan is the Vice-President of International and Group Partnerships with the International Sports Sciences Association (ISSA). Prior to working in the private fitness industry, he worked in law enforcement for the state of California for 22 years.
Recent Sessions:
Pay Me, Grow Me, Respect Me: Staffing Challenges Post-COVID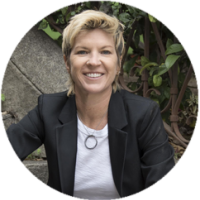 Founder, Evolution Trainers
Ashley is the founder of Evolution Trainers - a seven-figure personal training and wellness studio that operates with a world-class team of more than 35 expert health and fitness professionals serving over 600 clients - she has seen it all and has many lessons to share to help other owners reach higher levels of success faster. She serves on the advisory committee for the IDEA World Club and Studio Summit, and has spoken at many industry leading events such as BOLD - The Mindbody Conference, IDEA World, IHRSA, IDEA PTI, MANIA Fit Pro Convention and now SUCCEED!
Recent Sessions:
Save Time and Make More Money! The Why, What, When and How of Delegation
Step-up Your CEO Skills: The Specific Steps to Reduce Your Stress and Create a Business that Thrives
Club Operator, Anytime Fitness
Michael Gelfgot and his business partner John Spence, operate 23 Anytime Fitness locations in the United States. He and his team have won multiple awards including the 2007 Club Operators of the Year, 2013 Success Story and Personal Trainer of the Year, and the 2015 Community Outreach Award.
Recent Sessions:
The Art of Selling Fitness to Anyone
10 Guerrilla Marketing Ideas That Generate PT Leads Now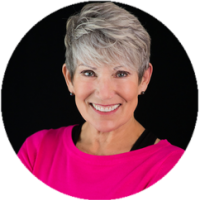 Owner/Operator, Shapes Fitness
Ann Gilbert is an owner and operator of two, Shapes Fitness for Women, franchises in the Tampa Bay area. Ann was awarded ACE / IHRSA Personal Trainer of the Year and has been a popular speaker at Club Industry, SCW MANIA, IAFC and IHRSA Conventions for decades. She has written for Fitness magazines, Club Success, Club Solutions, and AKWA, and has been viewed as Tampa's Fitness Expert, on Fox 13's, Good Day Tampa Bay, bi-weekly for the past 5 years.
Recent Sessions:
Sales Promotions for the Small Boutique/Functional Studio
Robust Programming for the Active Ager
Digital Done Right: How to Press Go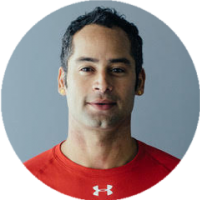 Owner, Energia Fitness LLC
Marc Coronel, B.A. is an industry award-winning Senior Master Course instructor and presenter for the TRX for over 10 years. With a recognizable voice from AAPTIV and face seen on Good Morning America, The Doctors, and other news segments worldwide. As an educator and presenter, he has won presenter of the year at SCW 2016, 2017, 2018, and most recently a finalist for the 2019 IDEA Fitness Inspiration Award.
Recent Sessions:
How To Nurture Your Online Community to Boost Sales
Shaping Your Social Media for Success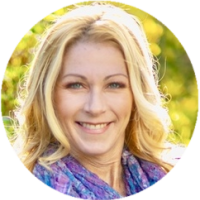 CEO, Conti Fintess & Wellness LLC
Christine is the author of the Arthritis Fitness Specialist Course and co-author of the Eating Disorder Fitness Course sponsored by the MedFit Network Education Foundation where she serves on the board and hosts the MFEF webinar series. She specializes in working with special populations and certifies instructors in her program, Let's FACE It Together™ Facial Exercise and Rehabilitation. Christine is also the co-founder of FallPROOF™ Fall Prevention and the co-host of Two Fit Crazies & A Microphone Podcast and COO of TFC Productions, LLC. Christine is also an autoimmune disease warrior, ultra-endurance athlete, and IRONMAN. Her signature book, SPLIT-SECOND COURAGE was released in 2022.
Recent Sessions:
Arthritis Exercise Integration: Assess, Implement & Execute
Medical Fitness: Learn How to Tap into the Fitness of the Future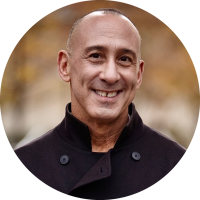 Fred is a member of the Board of Directors of the American Council on Exercise (ACE) and is an ambassador for UFIT. Fred's expertise have taken him to more than 50 countries on six continents to speak at over 200 conferences. He has appeared in over 170 international publications and is the recipient of the 2007 IDEA Fitness Instructor of the Year Award, and in 2001 he was elected to the International Who's Who of Professionals.
Recent Sessions:
Customer Service in the Digital Age: 5 Winning Strategies to Exceed Expectations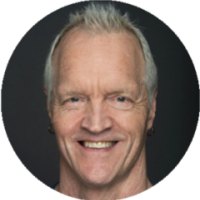 Mark Nutting, CSCS*D, NSCA-CPT D, RCPT*E, ACSM HFD, ACSM CEP, Owner and Master Trainer of Jiva Fitness in Easton, PA, Author of The Business of Personal Training book for Human Kinetics (2018), PFP 2016 Trainer of the Year Legacy Award, NSCA 2009 Personal Trainer of the Year, NSCA Recognized Certified Personal Trainer Emeritus, holds 12 certifications in the field, 38 years in personal training and health club management,
Recent Sessions:
Key Lessons to Maximize Profit When Live Streaming Your Training
2021 and Beyond: The Need for a New Breed of Fitness Professionals
Integrating Motivational Interviewing Skills for Greater Client Success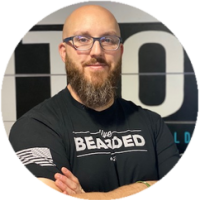 Owner, Training The Older Adult (TOA)
Robert Linkul is the head personal trainer and the owner of Be STRONGER Fitness who has his masters degree in personal training from the United States Sports Academy (University of Alabama) and a bachelors degree in kinesiology from California State University of Sacramento. He is the Southwest Regional Coordinator with the NSCA and was named the NSCA's 2012 Personal Trainer of the year.
Recent Sessions:
Online Training for Older Adults
Create Compartmentalized Program Designs Based on your Clients' Needs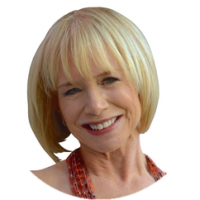 Owner, Center Your Body Pilates
June Kahn is an internationally recognized Fitness/Pilates leader and educator. Recipient of 2009 World IDEA Fitness Instructor of the Year, 2017 Master Trainer of the Year for Savvier Fitness, a published author, well-known industry presenter, and expert subject writer for the ACE exam. She serves as an Affiliate to the PhysicalMind Institute Pilates, and program selection committee for ACSM.
Recent Sessions:
Panel Discussion: The Magic of Ancillary Revenue Streams to Generate More Revenue
Panel Discussion: How to Never Run Out of Marketing Ideas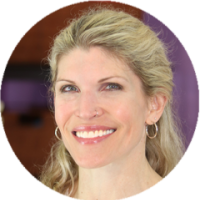 CEO, Director of Teacher Training, Fitness Integrated Science Wellness Center
Lauren is a Mastery Level Muscle Activation Techniques™ Certified Specialist and MATRx Certified Full-Body Specialist Full Body, making her one of 57 MATRx world-wide leading experts in the treatment of muscular imbalances.  Lauren is an International Continuing Education Provider and creator of Yoga with Resist-A-Ball® and the recipient of the ECA OBOW Award 2007 "Most Mindful Program".
Recent Sessions:
How to Strengthen Client Relationships for Business Growth
Panel: Providing the Best Client Experience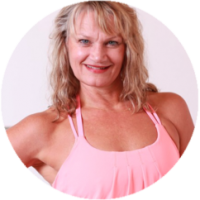 Co-Owner, Heavens fitness
Helen Vanderburg, BPE, Exercise Physiology, is the co-owner of Heaven's fitness, yoga and spin studio, Fusion Fitness Training™, author of Fusion Workouts and Commercial Fitness Education Manager for Balanced Body. She has been recognized numerous times as Canada's Presenter of the Year by CanFitPro and is the recipient of the 2018 Lifetime Achievement Award. She has been awarded the IDEA Program Director, Presenter of the Year, and the 2018 Top Industry Contributor.
Recent Sessions:
Explore Your "Why" to Reimage Your Future Career
Become a Rockstar in the Virtual World
The Art of Connection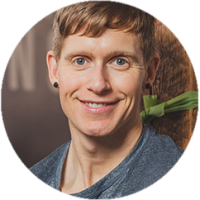 Founder, Online Trainers Federation
Dave Smith is a professional health and business coach who was chosen as "Canada's Top Fitness Professional" in 2013. He has pioneered the online fitness coaching movement for over a decade, taking thousands of clients through his online fitness programs. Dave founded the Online Trainers Federation, an organization that helps guide fitness professionals to start and grow their own online businesses.
Recent Sessions:
Price Your Online Fitness Services for Maximum Profit and Retention
How to Boost Studio Revenue $1-$5k by Selling Online "Shoulder" Services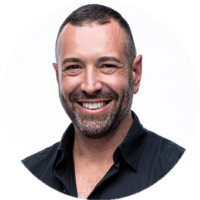 A previous International Presenter of the Year, Greg Sellar is an author, speaker, facilitator, and coach who now specializes in leadership development and has national clients in the retail and media broadcasting industries. Greg has worked in health and fitness for over 25 years, presenting to more than half a million people in 55 countries on behalf of companies and sponsors including Nike.
Recent Sessions:
Building High Achieving Teams
Your Culture Drives Performance During Uncertain Times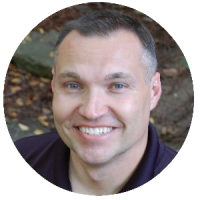 Business Coach & Consultant, PatRigsby.com
Pat Rigsby is a business coach, entrepreneur & author who's built over 30 different businesses, including 2 Entrepreneur Franchise 500 award-winning franchises. Today he coaches entrepreneurs to create their Ideal Business, one that allows them to earn more, have a greater impact, and enjoy more freedom.
Recent Sessions:
Build A Successful Hybrid Training Business In The New Economy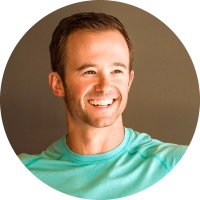 Co-Founder, Gravity + Oxygen Fitness, Axiom Fitness Academy
Joe Drake, MA, CEP, is an experienced educator, coach, and studio owner. He's the Co-Owner of Gravity + Oxygen Fitness in Boca Raton, FL and co-founded the Axiom Fitness Academy, a hands-on fitness education company offering certification courses, continuing education, and mentorship. He also serves as a representative for the NSCA and is a Technogym Senior Master Trainer.
Recent Sessions:
From $0 to $80k/Month in 3.5 Years – How I Built a Studio in a Competitive Market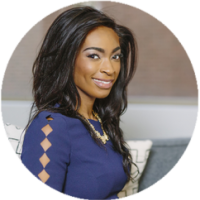 Publicist for Fitness Business Owners, lisasimonerichards.com
Lisa Simone is the author of Profitable Publicity: 3 Steps to Publicity That Pays and is a sought-after speaker who has graced the stages of IDEA World Health & Fitness Convention & The Strong Pro Summit & FITposium has been interviewed on popular fitness business podcasts including Fitness Career Mastery, Boot Camp Blueprint, and The Fitness Business Podcast.
Recent Sessions:
The #1 Way to Get Publicity
Build a Stand Out Fitness Brand Online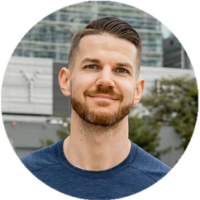 Ryan Obernesser is the CEO of O.B. Training Inc., Gym Profits LLC, and creator of the Take Back Your Life 6 Week Challenge™ program.  Over the last decade, O.B. Training has grown into a profit machine.  Churning out multiple 6-figures in profits each year despite being located in Utica, NY - a city Forbes named the third-worst place for business and careers in the U.S. in 2015 with a median household income of less than $35,000.
Recent Sessions:
PANEL: Sure Fire Ways to Monetize Online/Virtual Training
The 3 Tiered System To Taking Your Gym Online
5 Mindsets Required To Go To Battle In Business & Thrive In Any Crisis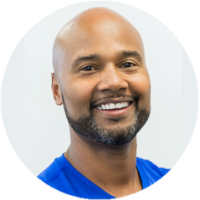 Owner, J & D Fitness Group
Doug is currently a certified personal trainer with ACSM, ACE, and the NSCA. In 2015 Doug was selected from hundreds of trainers nationally and awarded 3rd place in the Men's Health Next Top Trainer competition. In 2016 Doug was runner-up in the NSCA Personal Trainer of the Year. IDEA has since awarded Doug the distinction of "Master Trainer" in 2005.
Recent Sessions:
Where to Find the Best Coaches and How to Develop and Integrate Them into an Award Winning Team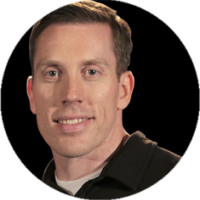 Since 2006, Sean and his team at NPE have helped over 45,000+ fitness professionals and business owners in 96+ countries grow to the next level. NPE has been listed 8x on the Inc 500/5000 list of fastest-growing companies
Recent Sessions:
Fitness Marketing Strategies to 3x Your Leads, Prospects, and Clients
7 Fitness Business Management Systems You Need for More Profit & Less Chaos
From Going Under to STACKING CASH in the Next 12 Weeks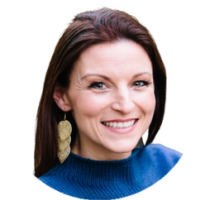 She is the founder of Body Project Fitness, a women's fitness and lifestyle company and VastPotential, offering professional development resources for fitness professionals. Lindsay served as the editor of Personal Fitness Professional (PFP) magazine from 2011-2019, serves on several fitness industry advisory boards and is a writer, speaker, and educator across industries.
Recent Sessions:
Charge What You're Worth: A Simple Formula for Packaging, Pricing and Selling
Increase Revenue & Retention with a Signature Program
Emotional Intelligence is Now the Key to Your Fitness Studio's Success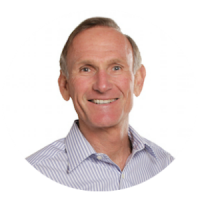 President, Former President, PTA Global/PtontheNet
Dr. Kevin Steele has been in the health and fitness industry for the past 30 years. Steele then served as the vice president of research and business development for Life Time Fitness where he orchestrated the launch of the Life Time Fitness Triathlon Series. He also served as the vice president of education and programs for Mad Dogg Athletics. Recently he was President of PTA Global and PTontheNet, and a principal with Communication Consultants, WBS, INC.
Recent Sessions:
How to Design and Manage a Successful Medical Fitness Program
Generate Additional Revenue by Working with Special Populations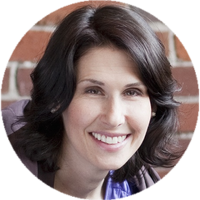 Fitness Consultant, Presenter and Writer, Fitness Test Drive
Amanda Vogel, MA human kinetics is a Hootsuite-certified social media consultant and Fitness Technology Spokesperson for IDEA. In addition to blogging at FitnessTestDrive.com about fit tech, exercise gear, and workout wear, Amanda writes for popular magazines, including IDEA Fitness Journal, ACE Certified, Best Health, Women's Health, and Reader's Digest.
Recent Sessions:
Roundtable: Social Media Marketing that Produces Results Every Time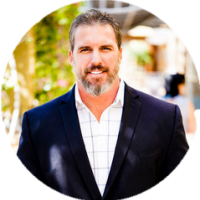 Founder & CEO, Profit Martketing Solutions
Tim Lyons is the founder and CEO of ProFit Marketing Solutions and Pulse Fitness Training Facility (est. 2008) who's spent the last decade as a gym owner and operator in the fitness industry. Tim is the author of the bestselling published book Built to Grow, The Gym Owners Guide to Success and Scalability, and the creator and host of weekly Podcast, Built to Grow.
Recent Sessions:
Automation: Your Best Employee You Will Ever Hire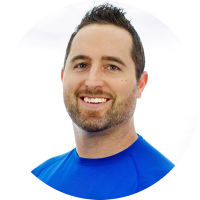 Social Media Marketing Consultant, Digital Marketer
Scott is an expert in social media marketing and lead generation  He runs a marketing agency and consulting firm dedicated to the health and fitness industry.  Over the past 7 years, Scott had spoken at some of the biggest conferences across the globe and has also become a sought-after speaker due to his ability to combine the most current trends and tactics with numerous laughs throughout his presentations.
Recent Sessions:
The Truth About Social Media Marketing & How To Make It Work For Your Fitness Business
Online Marketing Machine: How to Build a Marketing Plan that Turns Strangers Into Customers For Your Online Business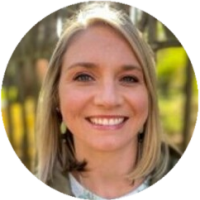 Fitness Director, Guided Fitness
Staci is committed to helping group fitness managers and facilities elevate their programs, instructors, and leadership skills through writing, presenting, and her YouTube channel. Since 2014 she has overseen a team of over 100 private Pilates and group fitness instructors at a luxury health club in Seattle, Washington. Her experience leading this team has given her real-world experience and relatable leadership lessons.
Recent Sessions:
Programming Possibilities
Group Fitness Management - Programming and Strategizing with Rewarding Events, Challenges and Digital Offerings
Group Fitness Management - Finding, Interviewing and Hiring New Instructors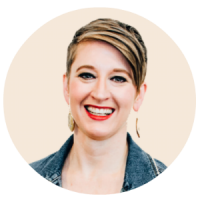 Founder, jennazaffino.com
Jenna is a seasoned Pilates Teacher Educator, a Small Business Coach, and a Certified Health Coach through the Institute of Integrative Nutrition. She has evolved her small business from a multi-purpose movement center to an online educational hub and support system for wellness pros. Motivated by her own personal recovery from professional burnout, Jenna hosts online support programs, tours internationally with her speaking and coaching courses and hosts her wildly popular podcasts, Pilates Unfiltered™ and Moving.
Recent Sessions:
Creating a Customer Experience that WOWs Your Clients and Adds Significant Value to Your Coaching
Client Autonomy: Strategies To Help Clients Become Self-Motivated
Programming For Special Populations: Take Unlikely Candidates For Group Training To The Next Level