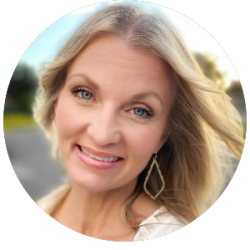 ELEVATE ~ Integrative Health and Well-being
Dr. April Konvalinka is an Integrative Nutrition Health and Well-Being coach who inspires busy professional women and moms to become the best version of themselves through a whole-person health approach that encourages reflection, discovery, connection, and alignment with purpose, values, and health and well-being goals. More specifically, April helps women prioritize their health and well-being, so they live a healthier, happier, thriving life.
With a desire to truly live out her purpose, Dr. Konvalinka pivoted out of a successful 25-year professional career where she served as an executive leader focusing on operational excellence, problem-solving, and pivoting from one crisis to the next. It was time for something new.
Dr. Konvalinka has studied with the world's top health and wellness experts from the Institute for Integrative Nutrition and obtained her Integrative Nutrition Health Coach certification. She earned a Doctor of Education in Educational Leadership from Arkansas State University. As an expert in leadership and organizational development, she leverages positive psychology principles and strengths-based leadership to inspire, educate, and engage individuals as they explore ways to maximize their potential.
She believes transformation begins with saying "yes" to you!
Trivia & Interest:
I enjoy strength training, running, cycling, and hiking. I love adventure and enjoy time outdoors.