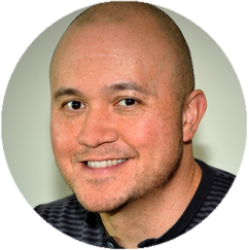 John Bauer has more than 20 years of experience in the fitness industry. He has worked as a personal trainer, health club manager, director of education, certification board member, college instructor, and educator for several fitness companies.
He currently serves as a content developer for ISSA contributing to its Certified Personal Trainer course along with specialization and continuing education courses.
Trivia & Interest:
No joke, my aunt was a movie star in the Philippines!