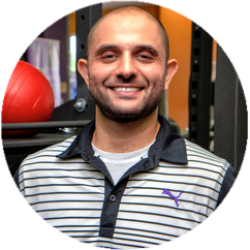 Michael Gelfgot's drive to be a different kind of a health club started 16 years when he met his business partner John Spence and Chris Slater. Between the three, they operate 22 Anytime Fitness locations in the United States.
Along with his team's accomplishments in 2008 Club Operators of the Year, 2013 Success Story of the Year and Personal Trainer of the Year, 2015 Community Outreach Award of the Year, 2016 Personal Trainer of the Year, 2018 Success Story and Personal Trainer of the Year. Michael Gelfgot was the very first Personal Trainer of the Year back in 2012.
Recently Mike and his business partners sold 20 of their 22 locations so they can focus on being with their families and contribute to a different part of the fitness business. Gelfgot credits all of his success back to his team and his business partners knowing that without them none of this would be possible.