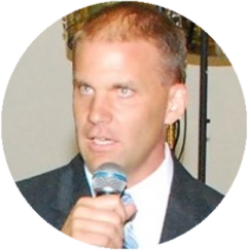 Mike McQuillan brings world class speaking techniques into the fitness industry to help professionals grow their businesses. Mike started in the fitness industry by delivering and installing exercise equipment before moving up to retail sales, personal training, and certifying new trainers by teaching the certification course at a career institute.
Mike has taught in the United States and South America. Mike is a 20-year Toastmaster and a Certified World Class Speaking Coach. His fitness interests include wrestling and distance running.
Trivia & Interest:
I once set a world record! At Yankee Stadium I was part of the world's largest group dance when 51,000 fans danced the Macarena. Three weeks later, the Indiana State Fair broke our record when 60,000 Hoosiers danced to the funky chicken. Lol!