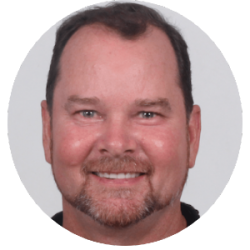 After being active in a wide range of sports for years, Ric completed his degree in Sports Science and then undertook postgraduate studies in Exercise Physiology at Edith Cowan University in Western Australia. He was elected President of the University's Sports Science Association in 1998. He then worked as a personal trainer at a gym before establishing his own business, Fit For Health, in 2001.
In 2002 Ric's book Don't Diet! Fat Loss and Fitness The Isaac Way became a best seller after being featured on Australian national TV. He has appeared numerous times on TV and radio discussing health and fitness.
In 2007 he first used the NPE materials and was so impressed that he joined the NPE team in 2008. In 2014 Ric moved from Australia to the NPE head office in Orlando, Florida to lead the client success team worldwide.
Ric has coached hundreds of fitness business owners and is passionate about helping other fitness professionals achieve business success. His business mission can be summed up as: "I am so passionate about assisting everyone to achieve the great success that I had using NPE's tools and systems and to enjoy the financial rewards and the lifestyle benefits."