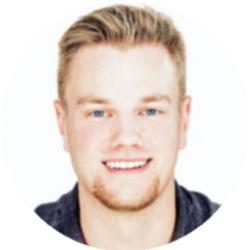 Ryan is a videographer, marketing strategist, and the owner of Snaadt Media Group - a video marketing consultancy.
Snaadt (it rhymes with odd) discovered his interest in video during his sophomore year of college while producing health and fitness content for his YouTube channel. He quickly developed a creative eye for film and started Snaadt Media Group. 
Over the last few years, Ryan has had the pleasure of working with a variety of clients ranging from national football brands to bodybuilder social media influencers, taking him across the country creating content and marketing strategy. He truly loves the process of learning new areas of video and connecting passionate people with their target audience. 
In addition to shooting, Ryan also consults and speaks on topics surrounding online marketing and using video to grow brands.  
Apart from creating videos, he also teaches other videographers how to build successful businesses of their own via his YouTube channel and online course, Solo Video Pro. 
In his free time, Ryan enjoys religiously lifting weights, driving his Jeep, and attempting to play guitar. 
He resides in Des Moines, Iowa with his wife Paige and their three K-9 children Keirnen, Primrose, and Lilly.