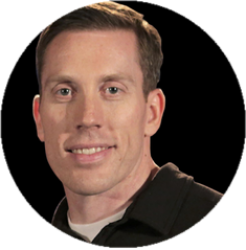 Sean Greeley, NPE Founder and CEO, has an unrelenting passion for empowering fitness entrepreneurs to create the income and lifestyle they want. A husband, father, athlete, coach, and sought-after consultant, he's led fitness professionals and business owners to success at every level of fitness business growth – from the newly certified coach getting their first few clients to to publicly traded global enterprises needing to improve performance.  
NPE delivers the #1 suite of business growth systems, tools, and coaching for fitness entrepreneurs to grow to 6-, 7-, and 8-figures. Since 2006, NPE has helped over 53,000+ fitness businesses in 96+ countries grow to the next level. NPE has been featured 8x on the Inc 500/5000 list of fastest-growing companies, and has a global team based in the USA, Canada, UK, and Australia.
Trivia & Interest:
I had university scholarships for track & field (400m runner), music (cellist for 12 years), and academics. Said 'no thank you' to all of that and pursued professional wakeboarding while going to college in Florida, and competing on the Team USA traveling the world for several years in my early 20s.
Favorite movie this year: ELVIS
Favorite sport: Snowboarding