Agenda
Friday, Nov 12th
All times in Central Time
11/12/2021 -

7:20am

to

8:00am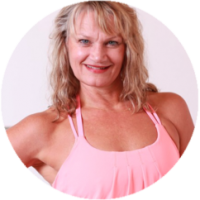 Early Morning Workout with Helen Vanderburg
Helen Vanderburg | Co-Owner,

Heavens fitness
With a full day of education behind you and another on the horizon, we'll get you energized for what's to come. Get your morning sweat on and prepare for the fun ahead!
Presenter Bio
Helen Vanderburg, BPE, Exercise Physiology, is the co-owner of Heavens fitness, yoga and spin studio, Fusion Fitness Training™, author of Fusion Workouts and Commercial Fitness Education Manager for Balanced Body. She has been recognized numerous times as Canada's Presenter of the Year by CanFitPro and is the recipient of the 2018 Lifetime Achievement Award for her dedication, leadership and innovation worldwide.
She has been awarded the IDEA Program Director, Presenter of the Year and the 2018 Top Industry Contributor. Recognized as a Women of Vision and one of Canada's most influential people. Recipient of many industry awards and is an elite athlete as a World Champion synchronized swimmer and inductee to the Canadian and International Sports Hall of Fame.  
11/12/2021 -

8:00am

to

8:15am
Josh Leve | Founder & CEO,

Fitness Business Association & SUCCEED!
Welcome! Josh kicks off the event with a rundown of what you can expect and a special announcement about SUCCEED! in 2022!  
Presenter Bio
Josh Leve is the founder and CEO of the Fitness Business Association (FBA) and SUCCEED!  With over 60 industry partnerships including all major certifying organizations, Josh and the FBA has been featured in all major fitness publications. In addition, Josh has been a featured speaker for all major fitness events such as IHRSA, Athletic Business, Club Industry, NSCA, NASM Optima, EMPOWER!, ZUMBA, and others. He holds a bachelor's degree in strategic communications from the University of Kansas.
11/12/2021 -

8:15am

to

9:15am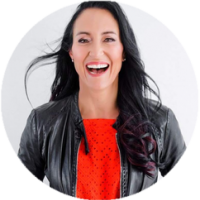 KEYNOTE: The Future is Phygital - Where do You Fit? Trends, Truths & Tips to Rock the Business of Fitness in 2021.
Emma Barry | Co-founder & Chief Creative,

Good Soul Hunting
We are traversing a technology revolution. Our forced fitness pause has upgraded our operating systems and blended our worlds of online with IRL; health with fitness, hardware with software, in-person with distanced, macro-trends with micro-niches, similarities with hyper-personalized. We now live in a phygital world - part physical, part digital - each enhanced by the other. Let's explore exactly what has changed, where the opportunities lie, and how we can add value to the new norm. 
Presenter Bio
Emma Barry is a Global Fitness Authority fluent in what happens next in fitness. She advises the innovative edge of businesses in fit tech, well tech, and health tech. Emma is also Co-founder & Chief Creative Soul at Good Soul Hunting – an executive search brand specializing in purpose-driven health and wellness scale-ups.
Emma is an international bestselling author of www.buildingabadassboutique.com and keenly-courted-keynote and facilitator for business forums, trend panels, podcasts, and phygital events.
In past lives, Emma was a founding member of programming behemoth Les Mills International and Director for the luxury-lifestyle brand - Equinox. Emma's cocktail of impatience with the status quo, infectious energy, and innovative flair unlocks and activates the greatness in others.
As a provocateur of ideas, Emma deals in the currency of people, passion, and purpose. She delights in digging for game-changing insights and setting souls on fire in stellar companies that are in a hurry to impart health and happiness to the world.
A kiwi living in LA and commuting to the UK/Europe, Emma's is also partial to a good Mojito. 
11/12/2021 -

9:15am

to

10:15am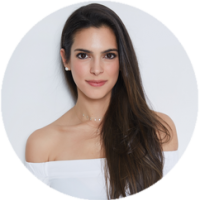 Build and Retain Clients Through Pre-Commitments
Alexandra Bonetti | CEO & Founder,

Talent Hack
Do you feel like no matter what you add or try in your business, you continue to feel stuck? At Talent Hack, we exist to support fitness professionals and their careers through tools, relationships, education and coaching.
Presenter Bio
A former consultant and Wharton grad, Alexandra Bonetti is a serial entrepreneur obsessed with building companies that foster community.
She founded and successfully scaled Bari Studio for nearly a decade. The addictive and effective workout method developed a cult following, grew to include multiple locations, coveted pop-ups, and an ever-growing digital presence. Witnessing the fitness industry's pain points up close and personal inspired Alexandra to combine her experience and entrepreneurial spirit to create Talent Hack, a VC-backed tech stack that powers fitness careers.
She serves as the founder and CEO of Talent Hack, based in NYC, where she resides with her husband and two sons.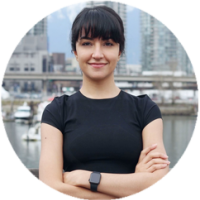 Embracing Optionality: Providing Clients with a Full-Circle Approach to Fitness
Tiffani Bassi | Product Education Specialist,

Trainerize
The future of fitness requires flexibility and adaptability—and fitness professionals are in a unique position to capitalize on this changed industry. The first step? Embracing optionality and firmly positioning personal trainers at the center of the fitness ecosystem.
Presenter Bio
Tiffani is a Product Education Specialist at Trainerize. She's also the founder and head personal trainer at Train with Tiff.
Four years into her career, looking to make an even bigger impact, she was drawn to working in the fitness technology industry and joined the team at Trainerize.
Tiffani is passionate about movement and helping others—at Trainerize, she empowers thousands of trainers to better support their clients—resulting in more people finding success in their health and fitness journeys. Tiffani hopes to inspire new trainers to follow their passions and build rewarding careers.
Tiffani enjoys working with all levels of clients, from beginners to professional athletes. She is certified through BCRPA as well as FMS Level 1&2 and Precision Nutrition Level 1.
11/12/2021 -

10:15am

to

11:15pm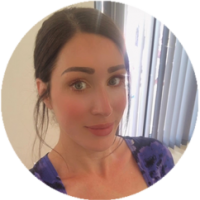 How Technology Plays a Crucial Role in Optimizing the Member Journey
Joanna Taber | Senior Marketing Manager,

ClubWise
In this session, we explore each stage of the member journey, from prospect right through to club advocate, and look at how technology can play a crucial role in enhancing the experience at every stage for long-term success.  
Presenter Bio
Jo is the Senior Marketing Manager at ClubWise and has been working in the fitness and wellness industry for almost 10 years. A large part of Jo's role at ClubWise is to support clubs with education and resources to ensure they get the most out of the ClubWise system and can utilize the features and benefits designed to improve operational efficiencies and improve member retention and engagement. 
Jo is passionate about helping independent owner-operators succeed in business and has recently launched the Gym Owner Success Network to support clubs that may not have the benefit of a Head Office or large back-office team. The group provides free educational sessions with industry influencers, free support, and resources, and most importantly, provides a platform for gym owners to connect, share best practices and support each other. The group is free to join, and you can access it here: https://www.facebook.com/groups/gymownersuccessnetwork
Modernize How You Re-Engage And Acquire New Members Post COVID
Shannon Blake | Partner Manager,

Podium
Join Podium's Partner Manager, Shannon Blake, as she discusses why SMS texting is an effective form of digital advertising. 
Presenter Bio
Shannon Blake manages the relationship and strategy with Podium's healthcare partnerships; including the partnership between FBA and Podium. She is a fitness enthusiast and is passionate about spreading the word about Podium and how their tools can be THE tools to help gyms with common problems such as member retention and acquisition. 
11/12/2021 -

11:15am

to

12:15pm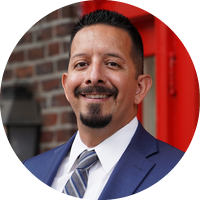 SportsArt - Sustainable Fitness Solutions
Ruben Mejia | Executive Vice President of the Americas,

SportsArt
SportsArt has been innovating design and manufacturing the highest-quality fitness equipment for more than 40 years. ECO-POWR Elite is the latest addition to the ECO-POWR family of fitness equipment, offering the same energy-producing cardio, industry-leading warranty, modern design and user-friendly accessibility as the Status line, but at a lighter cost.
Presenter Bio
Ruben Mejia, executive vice president for SportsArt Americas, has five years of experience in the fitness industry, previously holding the title of chief technology officer. Prior to his work at SportsArt, Mejia held executive roles within the technology and ecommerce spaces. In 2000, after four years of active deployment in the military, Mejia began working in the corporate IT and telecommunication fields for the U.S. Army, launching his career and interest in the technology industry as a whole.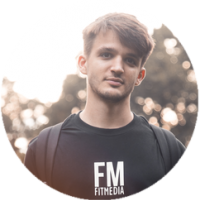 Accelerating your Fitness Business Through Funnel Marketing
Jonah Cockshaw | Founder,

Fitmedia.net
You'll learn what a marketing funnel is and best practices for filling and filtering your own funnel. With the help of My PT Hub's marketing features, MySite, and Google Ads, accelerating your fitness business has never been easier!
Presenter Bio
Jonah Cockshaw is a My PT Hub Educator and the Founder of a marketing agency, Fitmedia.net. Jonah helps fitness business owners generate more leads and revenue by developing a great offer, building a funnel around that offer, and then 'filling the funnel' via paid ads.
11/12/2021 -

12:30pm

to

2:00pm
Virtual Expo & Networking Break
Visit the Expo! The latest trends in equipment, software and industry innovations.
11/12/2021 -

2:00pm

to

3:00pm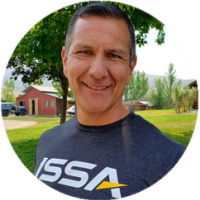 Muscle Damage and Why Recovery Matters
Dan Duran | VP, International & Group Partnerships,

ISSA
In this session, you'll learn the difference between overtraining and over-reaching and how to avoid it with Periodization. We'll also review 13 advanced recovery strategies from a high level and apply a case study in the Power of Recovery.
Presenter Bio
Dan is the Vice-President of International and Group Partnerships with the International Sports Sciences Association (ISSA). Prior to working in the private fitness industry, he worked in law enforcement for the state of California for 22 years where he ultimately managed statewide training for over 400 law enforcement officers and 200 trainers, including being the director and an instructor at a state police academy and adjunct faculty at several colleges for topics including physical fitness. Dan is an ultra-triathlete, having completed several Ironman's, two Double Ironman's in under 36 hours and a Triple Ironman in under 60 hours and a quintuple ironman in under six days.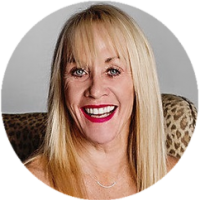 Travel SMART: Tips on Finding Cheap Flights and Staying Healthy While Traveling
Suzelle Snowden | Founder & CEO,

Fit Bodies, Inc.
Presenter Bio
Suzelle Snowden is founder of Fit Bodies, Inc., the largest teaching vacation organization in the world. Fit Bodies, Inc. blends the vacation aspirations of exercise professionals with the wellness needs of a luxury resort. Suzelle's passion is to share fitness with others by coordinating partnerships and creating vacation opportunities for skilled fitness, wellness and sports professionals. With over 35 years in the fitness industry Suzelle is ACE CPT and GFI with numerous other certifications including Spinning®, Yoga Alliance E-RYT-200, and Strong by Zumba®. When Suzelle is not traveling, she is the director for the Cincinnati Galloway Marathon Program where she continues to inspire others to make the seemingly impossible become very possible.
11/12/2021 -

3:00pm

to

4:00pm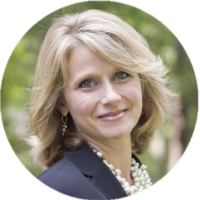 Elevating Fitness Professionals by Understanding Professional Liability
Jennifer Urmston Lowe | National Accounts Manager,

Sports & Fitness Insurance Corporation
Understanding the exposure that Fitness Professionals have for Professional Liability reveals the need for a high level of professionalism, safety, and appropriateness in all interactions with clients.
Presenter Bio
Jennifer graduated from the University of North Carolina with a degree in Business Administration. She managed personal training and corporate fitness centers in Charlotte, NC. Jennifer joined Sports & Fitness in 1998. Presently she is their Underwriting Supervisor, National Account Manager, and Marketing Manager. She is a founding board member of FBA and a member of WIFA. She was selected to the 2018 Insurance Business America Elite Women.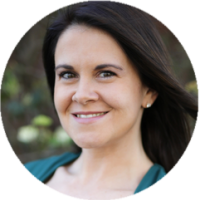 Fitness Project Budgeting Tips: 3 Things You Need to Know Post-Pandemic for an Equipment Refresh or Renovation Project
Elisabeth Fouts | Education Coordinator,

Power Systems
In this session, we will cover 3 insider tips from a fitness equipment supplier perspective that can help you make the most of your time and investment.
Presenter Bio
Serving the fitness industry for over 15 years, Elisabeth has a wide variety of experience from personal training and group fitness instruction to health club membership sales and fitness management. She joined Team Power Systems as Education Coordinator in 2015 and has since produced and co-authored educational content for live and virtual training sessions both internally for staff training and externally for industry educational organizations across the United States. Elisabeth holds a B.S. in Education & Exercise Science and is a certified fitness instructor with ACE and Les Mills.
11/12/2021 -

4:00pm

to

5:00pm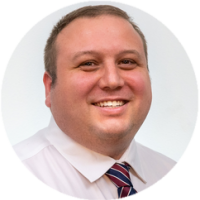 Employee Retention Credits: Collect Up To $33k Per Employee On Payroll!
Eric Stenson | Chief Executive Officer,

Stenson Tamaddon
Presenter Bio
Eric has spent his 15 year career advancing new products and services to the market. He began his career with Surgical Notes before starting ProviderTech where he handled consulting engagements to deliver cutting edge technology solutions to the marketplace at large health systems. After selling ProviderTech, Mr. Stenson was the head of technology at Intermountain Medical Imaging and Gem State Radiology as well as Redirect Health and Arrowhead Health Centers. Once Redirect Health and Arrowhead received over $2 million in PPP funds, Mr. Stenson created a software-first approach to PPP loan forgiveness and ERC tax credits, co-founding Stenson Tamaddon, where he currently serves as Chief Executive Officer. To date, Stenson Tamaddon's platform has assisted over 2,100 businesses with $500 million in economic stimulus benefit.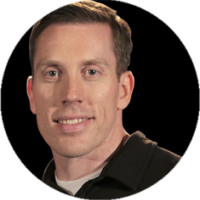 Who's Charging What? And How? Best Practices for Pricing & Packaging your Fitness Services in 2022
Sean Greeley | CEO & Founder,

NPE
In this session, NPE will guide you in finding the right path to move up the "income ladder" and continue growing your client base in the year ahead.
Presenter Bio
Sean Greeley, Founder and CEO of NPE, has an unrelenting passion for empowering fitness business owners to grow their business and create the life they want.
Since 2006, NPE has helped over 45,000+ fitness professionals and business owners in 96+ countries grow to the next level. NPE has been listed 8x on the Inc 500/5000 list of fastest growing companies, and is a global team with offices in Los Angeles, London, and Sydney.
Bonus Education
Extreme value, all included. Only $47!


Optional Upgrade: Get the SUCCEED! Complete Experience

Entire bonus day of education: the best sessions of 2021 (see agenda)
6-month Membership to the FBA, SUCCEED!'s parent company. Includes:

Full library of all Previous Events
Where the best ideas that change your business last a lifetime
Fitness Marketing Masterclass
3x your leads, clients, and revenue and never worry about how to grow your fitness business again.
2-hr Super Summary: Collection of the BEST Ideas from our Most Popular 2021 Conference Sessions!
Everything you need to know, consolidated from experts, extracted from 150+ sessions presented at SUCCEED!