Agenda: Sessions Open All Weekend Long!
Follow the schedule, or watch any session at your convenience (courtesy of the sponsors).
Friday, Nov 10th
All times in Central Time
11/10/2023 -

8:00am

to

8:45am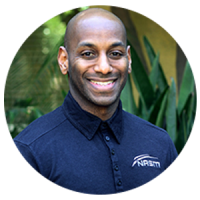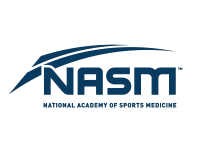 Workout - Full Body Blast: the NASM Way
Maurice Williams | Owner,

Move Well Fitness
This workout is a circuit bodyweight training program rooted in NASM's OPT model. Beginning with an awesome warm-up, we will work our way through core, balance, plyometrics, speed, agility, quickness (SAQ), and resistance training.
Presenter Bio
Maurice has a BS in Exercise Science, an MS in Exercise Physiology, and is currently pursuing a Doctorate in Behavioral Health with nine years of teaching formal fitness education and 25 years of experience in fitness overall. Maurice is a full-time assistant professor of Health and Human Performance at Freed Hardeman University.
In addition, he owns Move Well Fitness, a virtual fitness studio that specializes in 30 min sessions, and Move Well Fit Academy; a fitness education company focused on helping people pass their NASM-CPT exam. He is married to his beautiful wife LaTeisha and together they have four awesome kids that they homeschool. In his free time, he loves to play and watch sports, go out to eat with LaTeisha, and spend quality time with his children. They reside in Henderson, TN.
Certifications:
NASM-Master Instructor, Master Trainer, CPT, CES, PES, CNC, SFS, WLS, GPTS, GFS, YES & FNS; NSCA-CSCS; BTS1; Pn1; MedFit Classroom Multiple Sclerosis FitnessSpecialist
11/10/2023 -

8:45am

to

9:00am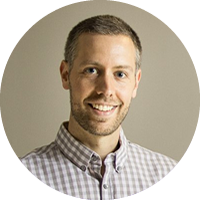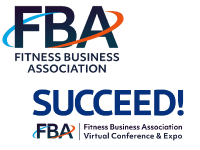 Opening Spectacle: Unleashing the Conference Energy & Setting the Stage for Brilliance
Josh Leve | Founder & CEO,

Fitness Business Association & SUCCEED!
Join Josh Leve and Sara Allen from the FBA as they get you ready for SUCCEED!  
Presenter Bio
Josh Leve is the founder and CEO of the Fitness Business Association (FBA) and SUCCEED!  With over 60 industry partnerships including all major certifying organizations, Josh and the FBA has been featured in all major fitness publications. In addition, Josh has been a featured speaker for all major fitness events such as IHRSA, Athletic Business, Club Industry, NSCA, NASM Optima, EMPOWER!, ZUMBA, and others. He holds a bachelor's degree in strategic communications from the University of Kansas.
11/10/2023 -

9:00am

to

10:00am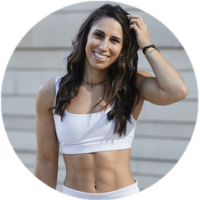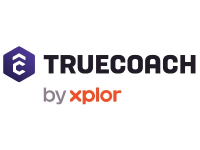 4 Steps to Creating a Successful Online Coaching Business
Angela Gargano | Certified Trainer, Former Gym Owner,

TrueCoach
Angela will take you through her personal journey and tell you what NOT to do so you can avoid those missteps and be successful. You'll learn how to get leads using social media, how to create and cultivate a community, how to get clients into your 1:1 Coaching Program, and how to find the passion in your coaching business while staying consistent and avoiding burnout.
Presenter Bio
Angela Gargano is a fierce athlete, coach, international fitness model, and speaker.
Before becoming a full-time multi-passionate entrepreneur, Angela worked as a biochemist at Brown University. Since throwing in the lab coat and goggles in 2013 to open her own gym in Cranston, Rhode Island, Angela has truly lived multiple lives in the athletic and entrepreneurial space, defying odds and setbacks to become an authentic and relatable voice to the public eye.
Angela has now competed on American Ninja Warrior 4x, won the Title of Miss Fitness America 2016, and created an online fitness empire for women called Strong Feels Good, where she teaches women to ditch the scale and focus on strength and feeling as a way to measure progress. She has also helped over 500 women conquer their pull-ups with her online program, Pull-up Revolution.
In the summer of 2021, Angela appeared all over the world as the Oxygen Magazine Covergirl, where she spoke about tearing her ACL on the Ninja Warrior course and coming back 11 months later stronger than ever.
Angela is a huge advocate for speaking about body image, as she was made fun of growing up for her "manly" arms and build. She would hide in a sweatshirt daily at school to avoid being made fun of and was rejected by many fitness modeling agencies. But this didn't stop Angela from now having 3 magazine covers and becoming an international fitness model in some of the world's biggest publications: Women's Health, Shape, Strong Fitness Magazine, and Popsugar Fitness.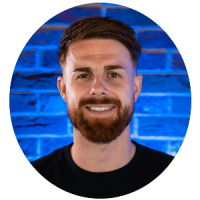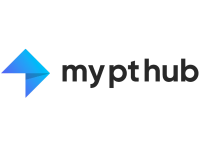 Product Demo: How to Build an Online Fitness Business with My PT Hub
Ryan Hallett | Head of Service,

My PT Hub
Learn everything you need to take your online fitness business to new heights!  My PT Hub's platform is an all-in-one software solution to provide any fitpro, studio or gym with the tools necessary to dramatically increase revenue while keeping everything all in one place.
Presenter Bio
Ryan Hallett (Head of Service, My PT Hub) has spent the last five years at the forefront of our industry-leading Support team, providing the necessary education and assistance to our network of over 100,000 fitness professionals to help them leverage My PT Hub's software to level-up their fitness businesses.
Bridging the gap between our trainer community and Product team, Ryan plays a key role in the development of our software to provide the feedback necessary to make our award-winning platform faster, smarter and user friendly for our coaching network and their clients.
To hear more from Ryan, make sure to check out his Business Blueprint masterclass video-series, weekly training webinars and regular HUBCAST podcast series featuring fitness industry leaders and trainer ambassadors.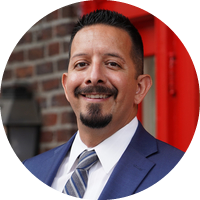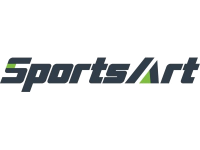 Energy-Producing Fitness: A Deep Dive into SportsArt's ECO-POWR Technology
Ruben Mejia | Executive Vice President of the Americas,

SportsArt
Movement is energy. With SportsArt's ECO-POWR line, capture the energy expended during a workout and convert it into energy-grade electricity that can be used immediately by your facility. Offset your facility's carbon footprint with EVERY workout!
Presenter Bio
Ruben Mejia, executive vice president for SportsArt Americas, has five years of experience in the fitness industry, previously holding the title of chief technology officer. Prior to his work at SportsArt, Mejia held executive roles within the technology and ecommerce spaces. In 2000, after four years of active deployment in the military, Mejia began working in the corporate IT and telecommunication fields for the U.S. Army, launching his career and interest in the technology industry as a whole.  
11/10/2023 -

10:00am

to

11:00am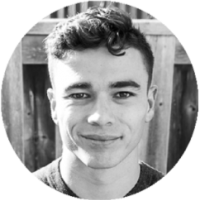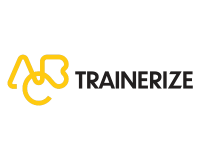 5 Key Strategies Studios are Implementing In 2024
Nathan Farrish | Studio Account Executive,

Trainerize
We spoke to hundreds of successful studio gyms to find out how they brought online coaching into their business to grow their communities and keep them as clients for longer. Learn how to maximize client retention by taking your community online, building value and running effective challenges (the low-hanging fruit for growth).
Presenter Bio
Nathan Farrish is the Studio Consultant at Trainerize. He connects with gym and business owners around the world to share best practices for online coaching. Previously with Depth Training and Physiotherapy, he led the personal, corporate, and group fitness programs for 200 full time members and 10 corporate clients, including Shopify and BlackBerry. He now trains clients virtually, (using Trainerize, of course!) helping other remote workers look and feel their best!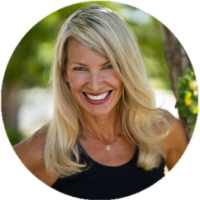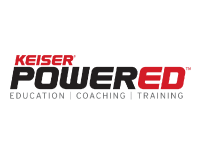 Krista Popowych | Global Director of Group Education,

Keiser
Learn how to utilize technology to your and your rider's advantage. Maximize the benefits of technology and keep riders' engaged and inspired both on and off the bike!
Presenter Bio
Krista attributes her award-winning career to the lessons learned and taught from the group exercise studio. Considered an expert in her field, her in-depth knowledge of group fitness, passion for the industry, and contagious energy have taken her across the globe presenting and consulting for over 20 years on group fitness, training, and management.
As an IDEA World Fitness Instructor of the Year winner, a three-time CanFitPro Presenter of the Year, and Keiser Global Director of Group Education, Krista knows how to stay on trend with group exercise programs and classes. "I believe that the connection and experiences we can create for members through small and large group classes, a correctly designed schedule, engaged staff, and innovative programming keeps a facility vibrant and packs the studio."
With a degree in Human Kinetics, and a published author of Partner Workouts: Training Together for Better Results, Krista has been instrumental with start-ups and managing both boutique studios to 500,000 sq. foot facilities. Her checklist of real-world experiences in key areas of the fitness industry gives her true street cred. With over 10,000 classes under her belt, she is ready to help build, grow, and support your group exercise program.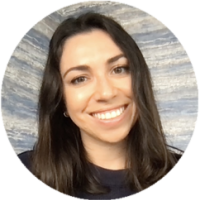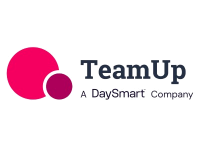 The Power of Customer Reviews - How to Prompt your Clients to Leave Reviews Where Potential Clients Can Find Them
Jessica Armstrong | Community and Partnerships Manager,

Teamup
If you're looking for a high-level session on converting your clients' verbal testimonials into written reviews shared on the best review platforms, you'll want to attend this seminar with TeamUp.
Presenter Bio
Jessica Armstrong is the Community and Partnerships Manager at TeamUp, the most recommended fitness management software. With years of experience in fitness marketing and partnerships, Jessica is dedicated to helping the TeamUp and FBA communities build thriving businesses.
11/10/2023 -

11:00am

to

11:15am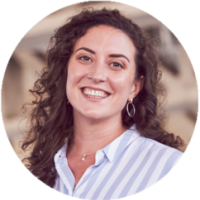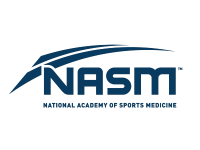 Brain Break: Appreciation Meditation, Sponsored by NASM
Darlene Marshall | Holistic Wellness Coach,

NASM
Research in appreciation shows it makes us more open to experience, connected with others, and present in the moment.  Prime your own positive state of being with this 8-minute guided appreciation meditation.
Presenter Bio
Darlene Marshall is a Holistic Wellness Coach who has been working in the fitness and wellness space since 2012. She's an expert at the intersection of fitness, wellness, and well-being. In 2021 Darlene was named America's Favorite Trainer by BurnAlong and she hosts the Better Than Fine podcast on the NASM Podcasting Network.  She was also a contributing author to NASM's Certified Wellness Coach course. Darlene is certified with NASM in Wellness Coaching and Personal Training, has a Masters in Applied Positive Psychology from the University of Pennsylvania, and additional certifications in Nutrition Coaching, Neurolinguistic Programming, and 200hr YTT in Alignment Yoga and training in sleep coaching, motivational interviewing, meditation, and mindfulness. You can find her on Instagram @darlene.coach or substack at coachdar.substack.com
11/10/2023 -

11:15am

to

12:15pm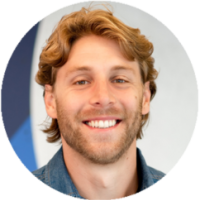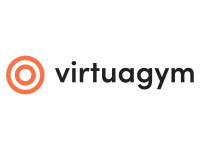 More Business, Less Hassle - Virtuagym's All-in-One Fitness Software Solution
Alex Von Hagen | Head of Enterprise Sales,

Virtuagym
In this session, you'll learn the core benefits of Virtuagym's solutions for improving business efficiency and growth. You'll also discover how to select features that are best for you and your preferences and leverage the various integrations that are available thanks to Virtuagym's open platform.
Presenter Bio
I'm Alex, and I've been part of Virtuagym since 2017. I currently head up the Global Enterprise team.
My day-to-day includes speaking with gym chain executives worldwide, as well as collaborating with other leading suppliers in the fitness industry. I enjoy that we're empowering people to live healthier lives, and I'm lucky to work with peers who share the same passion for health and wellbeing. 
Contributing to Virtuagym's growth and the overall advancement of the sector is something I'm happy to invest my energy in.
Originally from Colorado, I've now been based in The Netherlands and working from Amsterdam for the past 8 years.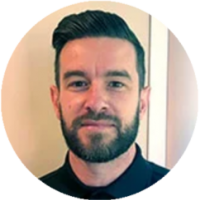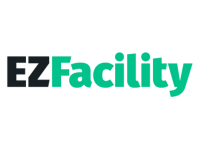 5 Easy Ways to Improve Profitability That Most Gym Owners Overlook
Steve Guscott | Operations Manager,

EZFacility
Operations may not be flashy, but it has the potential to make or break your business's success. Fortunately, once you know the best practices, it's easy to implement processes that will help you deliver a stellar member experience while keeping your finances healthy.
Presenter Bio
As manager of EZFacility's UK branch and head of the company's mobile app division, Steve Guscott has a passion for connecting fitness professionals with cutting-edge business tools and technology. Over the past decade, he has helped hundreds of fitness businesses implement software solutions that streamline operations, enhance member experiences, and drive growth.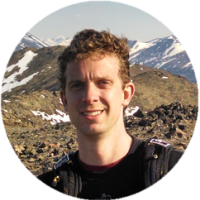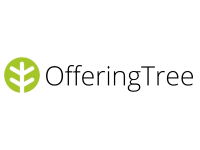 5 Item Checklist to Run a Successful Fitness Business
Eddie Arpin | Co-Founder,

OfferingTree
In this training session, you'll learn the 5 key pillars of running a successful fitness business and a framework for how to identify which of these pillars is holding your business back from greater success. This allows you to focus your time and resources where it matters most.
Presenter Bio
Eddie has been helping people achieve their goals through technology for over 15 years. He is currently helping thousands of wellness and fitness business owners as a co-founder of OfferingTree. OfferingTree is an all-in-one software platform that takes the headache out of running your business. Eddie loves to help people who are new to OfferingTree solve their tech problems and set them up for success so they can focus on growing professionally and helping their students and clients.
11/10/2023 -

1:00pm

to

2:00pm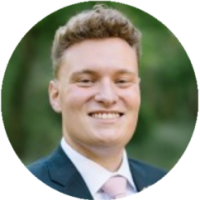 Fitness Instructor Insurance - Everything You Need to Know to Get the Coverage That's Right for You
Tyler Leptich | Partnership Associate,

Insurance Canopy
In this session you'll learn EVERYTHING necessary to ensure you're protected, not just with any insurance program, but SUCCEED! and the FBA's exclusive partner Insurance Canopy! 
Presenter Bio
With 15 years of experience in the insurance industry, Insurance Canopy has helped over 75,000 businesses get quality liability coverage that meets their needs in minutes. As a hybrid of a traditional insurance brokerage and a digital insurance company, we assist businesses of all sizes, from entrepreneurs and small businesses to large corporations in finding the best insurance coverage for your business.
Tyler is a Partnership Associate at Insurance Canopy. He has a passion for helping business owners and event hosts find quality protection for their companies. Tyler has worked with many different partners to find insurance solutions that fit their specific business needs.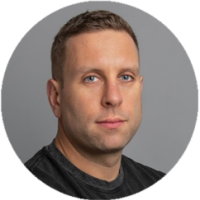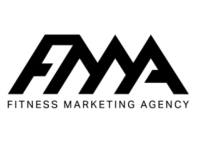 The 3 Lane Eco System To Market Your Gym Or Studio More Effectively To Get All The Clients You Need
Ben Davis | CEO,

Fitness Marketing Agency
In this session, the team at Fitness Marketing Agency breaks down the numerous ways that you can attract ideal clients through the door for your fitness business using offline and online digital marketing strategies, in a cost-effective way.
Presenter Bio
Ben Davis, CEO and Founder of Fitness Marketing Agency (FMA) has been an expert in the field of fitness and marketing for over 20 years. Ben started his career as a Personal Trainer, qualifying in 2001. He soon built up a strong client base and set up his own successful business of group personal training sessions in 2006. 
In 2018, Ben founded the award-winning business FMA, providing fitness professionals across the world with marketing tools and resources to aid in lead generation, conversions, sales, and growth.
Now, with a team of 34 and 400+ clients who are all Independent Gym & Studio Owners, FMA has gone from strength to strength and continues to grow a worldwide portfolio of clients.
Ben specializes in quick and effective marketing techniques for the fitness industry that get fast and highly profitable results.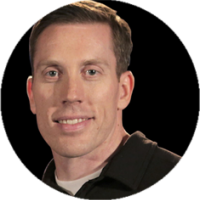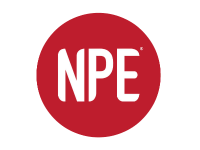 Sean Greeley | CEO & Founder,

NPE
In this session, you'll learn proven growth strategies for finding (and signing up) more of the best new clients for your business. Get clear on the lead generation systems and tools needed to generate high-quality leads every day and new clients every week.
Presenter Bio
Sean Greeley, NPE Founder and CEO, has an unrelenting passion for empowering fitness entrepreneurs to create the income and lifestyle they want. A husband, father, athlete, coach, and sought-after consultant, he's led fitness professionals and business owners to success at every level of fitness business growth – from the newly certified coach getting their first few clients to to publicly traded global enterprises needing to improve performance.  
NPE delivers the #1 suite of business growth systems, tools, and coaching for fitness entrepreneurs to grow to 6-, 7-, and 8-figures. Since 2006, NPE has helped over 53,000+ fitness businesses in 96+ countries grow to the next level. NPE has been featured 8x on the Inc 500/5000 list of fastest-growing companies, and has a global team based in the USA, Canada, UK, and Australia.
11/10/2023 -

2:00pm

to

3:00pm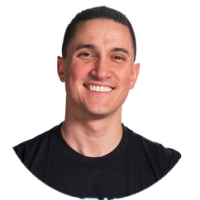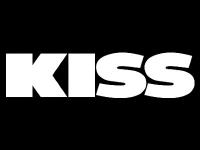 The Importance Of A Sales Process: A Unique Perspective For Those With A Help First Mindset
Tom Leonardis | Marketing & Sales Specialist,

KISS Marketing
KISS Marketing's Marketing & Sales Specialist, Tom Leonardis, gives it all away in his presentation on perhaps the most important step of your marketing system: making the sale!
Presenter Bio
Tom has been in the industry for 17+ years starting as a trainer the day he turned 18 at NYSC. He has a master's degree in Exercise Science with a concentration in Biomechanics. Before running Vince's gym, GFP,  he was the Manager at Equinox in Summit, NJ, and opened the Gramercy Equinox on Park Avenue
in NYC.
He knows the ins and outs of operating a gym, running challenges, lead generation, and follow-up. Most importantly, he knows how to SELL! He is an
expert at training your staff to master these skills so you can focus on other aspects of your business.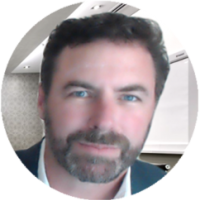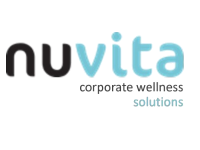 Grow Your Business With Corporate Wellness
In this session, you will learn how you can significantly grow your business with Corporate Wellness.
Presenter Bio
Ron is the CEO at Nuvita.  A 20 year veteran of the wellness tech industry.  Past division president at Polar, founder of HealthFirst and current general partner in health and technology venture capital firm Verge.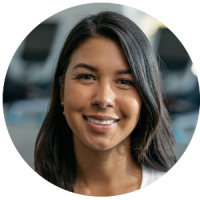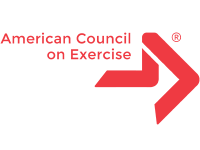 Maximizing Your Career and Business Opportunities with the new ACE Career Support Resources
Araceli DeLeon, MS | Business and Career Content Manager,

American Council On Exercise
After extensive research into the needs and wants of employers and fitness professionals, ACE has created a line of FREE tools to support career and business growth. Hear the outcomes of our research and learn about ACE Compass, Pro Connect, and Job Board in this short and information-packed session.  
Presenter Bio
Araceli De Leon, MS holds a bachelor's degree in kinesiology from San Diego State University (SDSU) and a master's degree in sports performance from Point Loma Nazarene University (PLNU). During her time at PLNU, she conducted her research on the effects of yoga on state and trait anxiety and well-being in college students. Araceli is a 500-hour registered yoga teacher and while most of her career in the industry was focused on behavior change science and guiding people in overcoming their physical and mental barriers, teaching yoga has allowed her to create a more person-centered experience where the practitioner has full autonomy of their own practice.
Araceli is also a certified health coach, personal trainer and group fitness instructor through the American Council on Exercise (ACE). Today she works as the business and career content manager for ACE, where she provides health and fitness professionals with the support and guidance needed in an evolving industry.
11/10/2023 -

3:00pm

to

4:00pm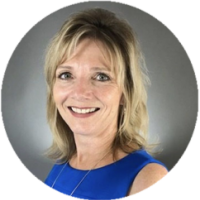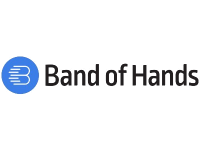 Employment Mastery: Unleashing the Secret Weapon for Fitness Business Owners to Crush the Competition
Eve Nasby | President,

Band of Hands
Discover the all-inclusive employment system you've been searching for, but didn't know existed - and why you need it if you want to crush your business.
Presenter Bio
Eve Nasby has served in the San Diego community since 1989 where she moved after graduating from Purdue University.
A few years later she entered the recruitment and staffing world. After over 30 years, of holding leadership roles with global staffing companies, she has become a talent expert.
Eve is an entrepreneur and is the President of a Tech startup, Band of Hands.
Eve enjoyed hosting a few local TV and Radio shows in San Diego which were focused on helping veterans understand their value and highlighted organizations dedicated to their success.  She coordinated, facilitated, and emceed many standing-room-only events which featured corporate leaders expounding upon the value of and strategy behind hiring veterans. She's been a member of the Greater San Diego Chamber of Commerce serving on the Military Advisory Committee, and helping to create programs to encourage companies to employ veterans.
She is co-founder of Professional Military Recruiter and America's Finest TV.   Eve currently co-authors an article for San Diego Veteran Magazine and Homeland Magazine, reaching 4 million veterans and active duty military each month.
Eve continues to actively meet with active-duty military personnel to help them successfully transition while she manages strategy, sales, marketing & customer service for an industry disruptive tech start-up designed to change the way work gets done.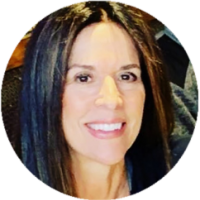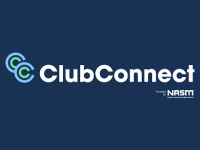 Gain, Train, and Retain Top Talent with Club Connect
Karen Perlmutter | Health Club Management Specialist,

Club Connect/NASM/AFAA
ClubConnect is a tried-and-true way to educate, engage and elevate your employees. Our premier platform delivers all the resources that fitness facilities need to effectively and efficiently recruit, hire, develop, and retain elite fitness professionals at a fraction of traditional costs.
Presenter Bio
Karen Perlmutter is a Health Club Management Specialist who has been working in the fitness and wellness space for over 25 years. She got her start in the industry at NASM back in 1997 and has now served the NASM and Club Connect communities for a total of 16 years. 
During this time, she has become an expert at designing solutions that drive retention and revenue for both the clubs and their employees and has helped thousands of club owners and fitness professionals worldwide. Her all-star winning strategies have become the primary force behind the success of internal coaching and development programs for countless health clubs. She is passionate about the member experience and helps to ensure that club employees are not just aware of their members, but really make them want to be there.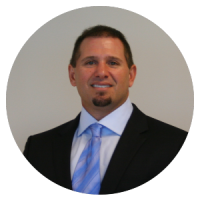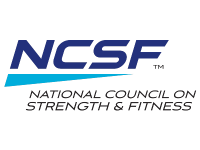 Navigating Nutrition Coaching for Profits
Dr. Brian Biagioli | Graduate Program Director for Strength & Conditioning,

University of Miami
Navigating nutrition coaching for profits requires knowledge of the laws of 46 regulated States, intelligent planning, and thoughtful execution. Becoming a nutrition specialist increases your serviceable market and deliverables. It can help you define and refine your niche to maximize profitability and add scale.
Presenter Bio
Dr. Brian Biagioli currently serves as the graduate program director for strength and conditioning in the Kinesiology and Sport Science Department at the University of Miami.  He also serves as the current Executive Director for the National Council on Strength and Fitness Board for Certification. He is very active in the fitness industry currently serving four national committees related to standard setting, accreditation and population engagement in physical activity in the United States.
Dr. Biagioli has authored four college text books and most recently is the primary author and editor for a new book on advanced sports performance. He has presented internationally for different sport conferences including lectures at the Olympic training center in Korea, Argentina, and is a lead expert on performance FIBA Europe. Formerly, Dr. Biagioli served as the program director for the Department of Exercise Physiology at Florida International University as well as a Division I Strength and Conditioning Coach. 
11/10/2023 -

4:00pm

to

4:15pm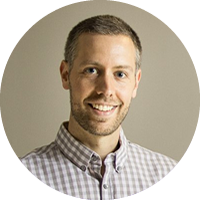 We're closing out SUCCEED!
Josh Leve | Founder & CEO,

Fitness Business Association & SUCCEED!
In this closing session our founder & CEO, Josh Leve quickly recaps the day and discusses what to expect from our virtual conferences in 2024!
Presenter Bio
Josh Leve is the founder and CEO of the Fitness Business Association (FBA) and SUCCEED!  With over 60 industry partnerships including all major certifying organizations, Josh and the FBA has been featured in all major fitness publications. In addition, Josh has been a featured speaker for all major fitness events such as IHRSA, Athletic Business, Club Industry, NSCA, NASM Optima, EMPOWER!, ZUMBA, and others. He holds a bachelor's degree in strategic communications from the University of Kansas.
Optional:

Upgrade to get CEC/CEUs + FBA Certification


Extreme value, all included.
Get CEC/CEUs from major certifying organizations
60+ qualifying sessions to increase your skills and get recertified (see CEC/CEU agenda)
1 year to watch recordings for this, the previous, and future SUCCEED! conference
Join the FBA Certification Program

(on your time)
And much more!