A Virtual Event Where Technology & Business Solutions Take Center Stage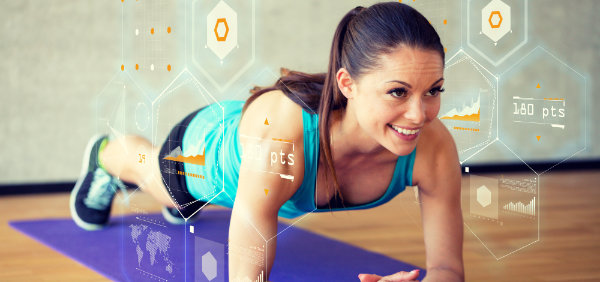 Vendors Showcasing How Their Products Make Your Life Easier
Come learn directly from the experts that design modern solutions. The tech of the future, simplified and at your reach.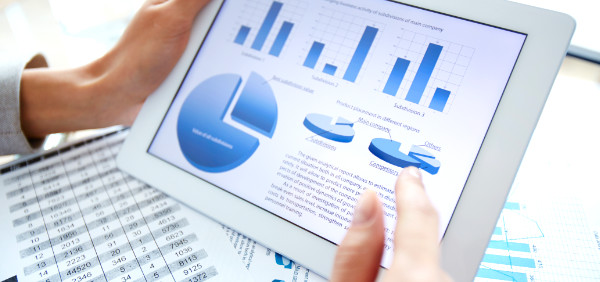 Discover New Trends in Automation and Extra Revenue
See how others are improving their systems and adding new revenue streams.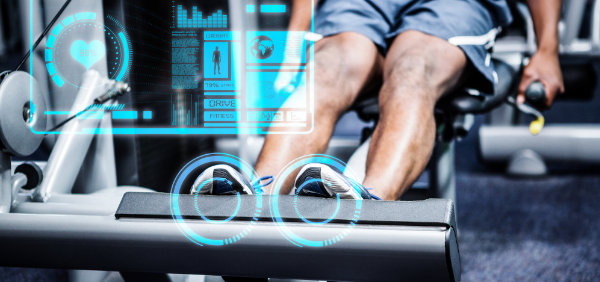 Trusted Companies, Vetted by SUCCEED! & the FBA
Engage with industry leaders and other attendees to develop new ideas to grow.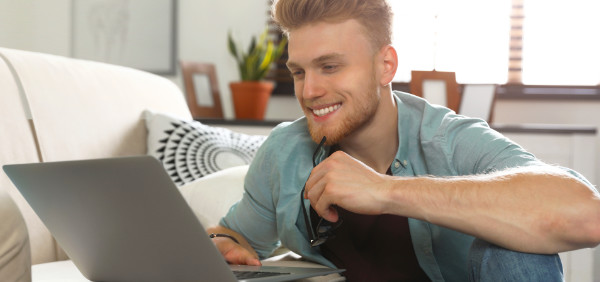 Optional Upgrade: an Entire Bonus Day of our BEST Fitness Business Education
Watch the best sessions of our 2021 virtual conferences 24/7!
Solutions that work, from innovative companies
Save significant time identifying technology and trends that fit your needs. Including: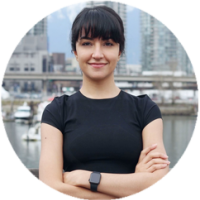 Offering Options: A Full-Circle Approach for Clients
Tiffani Bassi | Product Education Specialist,

Trainerize
The future of fitness requires flexibility and adaptability—and fitness professionals are in a unique position to capitalize on this changed industry. The first step? Embracing optionality and firmly positioning personal trainers at the center of the fitness ecosystem.
Presenter Bio
Tiffani is a Product Education Specialist at Trainerize. She's also the founder and head personal trainer at Train with Tiff.
Four years into her career, looking to make an even bigger impact, she was drawn to working in the fitness technology industry and joined the team at Trainerize.
Tiffani is passionate about movement and helping others—at Trainerize, she empowers thousands of trainers to better support their clients—resulting in more people finding success in their health and fitness journeys. Tiffani hopes to inspire new trainers to follow their passions and build rewarding careers.
Tiffani enjoys working with all levels of clients, from beginners to professional athletes. She is certified through BCRPA as well as FMS Level 1&2 and Precision Nutrition Level 1.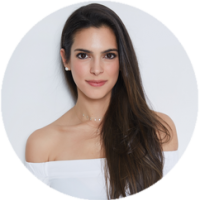 Build and Retain Clients Through Pre-Commitments
Alexandra Bonetti | CEO & Founder,

Talent Hack
Do you feel like no matter what you add or try in your business, you continue to feel stuck? At Talent Hack, we exist to support fitness professionals and their careers through tools, relationships, education and coaching.
Presenter Bio
A former consultant and Wharton grad, Alexandra Bonetti is a serial entrepreneur obsessed with building companies that foster community.
She founded and successfully scaled Bari Studio for nearly a decade. The addictive and effective workout method developed a cult following, grew to include multiple locations, coveted pop-ups, and an ever-growing digital presence. Witnessing the fitness industry's pain points up close and personal inspired Alexandra to combine her experience and entrepreneurial spirit to create Talent Hack, a VC-backed tech stack that powers fitness careers.
She serves as the founder and CEO of Talent Hack, based in NYC, where she resides with her husband and two sons.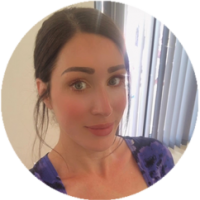 Use Technology to Deliver an Exceptional Member Experience
Joanna Taber | Senior Marketing Manager,

ClubWise
In this session, we explore each stage of the member journey, from prospect right through to club advocate, and look at how technology can play a crucial role in enhancing the experience at every stage for long-term success.
Presenter Bio
Jo is the Senior Marketing Manager at ClubWise and has been working in the fitness and wellness industry for almost 10 years. A large part of Jo's role at ClubWise is to support clubs with education and resources to ensure they get the most out of the ClubWise system and can utilize the features and benefits designed to improve operational efficiencies and improve member retention and engagement.
Jo is passionate about helping independent owner-operators succeed in business and has recently launched the Gym Owner Success Network to support clubs that may not have the benefit of a Head Office or large back-office team. The group provides free educational sessions with industry influencers, free support, and resources, and most importantly, provides a platform for gym owners to connect, share best practices and support each other. The group is free to join, and you can access it here: https://www.facebook.com/groups/gymownersuccessnetwork
New Tools to Re-Engage And Acquire Members Post COVID
Shannon Blake | Partner Manager,

Podium
Join Podium's Partner Manager, Shannon Blake, as she discusses why SMS texting is an effective form of digital advertising.
Presenter Bio
Shannon Blake manages the relationship and strategy with Podium's healthcare partnerships; including the partnership between FBA and Podium. She is a fitness enthusiast and is passionate about spreading the word about Podium and how their tools can be THE tools to help gyms with common problems such as member retention and acquisition.
Extreme value, all included. Only $47!


Optional Upgrade: Get the SUCCEED! Complete Experience

Entire bonus day of education: the best sessions of 2021 (see agenda)
6-month Membership to the FBA, SUCCEED!'s parent company. Includes:

Full library of all Previous Events
Where the best ideas that change your business last a lifetime
Fitness Marketing Masterclass
3x your leads, clients, and revenue and never worry about how to grow your fitness business again.
2-hr Super Summary: Collection of the BEST Ideas from our Most Popular 2021 Conference Sessions!
Everything you need to know, consolidated from experts, extracted from 150+ sessions presented at SUCCEED!
Choose Your Experience
The BEST education accessible to everyone:
DEDICATE YOUR DAY TO SUCCEED!
Attend Live for Free

Get ready for a busy, jam-packed day of education.
Please be punctual, sessions start and end on time!
Includes the Expo, Keynote presentation, and networking opportunities.
FREEDOM & FLEXIBILITY - SUCCEED! ON YOUR TIME
Upgrade for the Complete Experience

Incredible Perks: 6 months to watch every session + bonus education and FREE gifts!
Incredible Time Savings: Sessions on your time. Watch when you want.
Incredible Value: FBA Membership included with entire library of past events!

An enhanced event experience, only $59 $47!
Exhibitors
Connect with leading fitness brands at our unique Virtual Expo. Find solutions to your everyday problems, discover new products, earn points and win prizes!